Hello all, It's me again
So, I live in Fort Wayne, Indiana and I just bought this mini greehouse to store my CP's and other stuff in.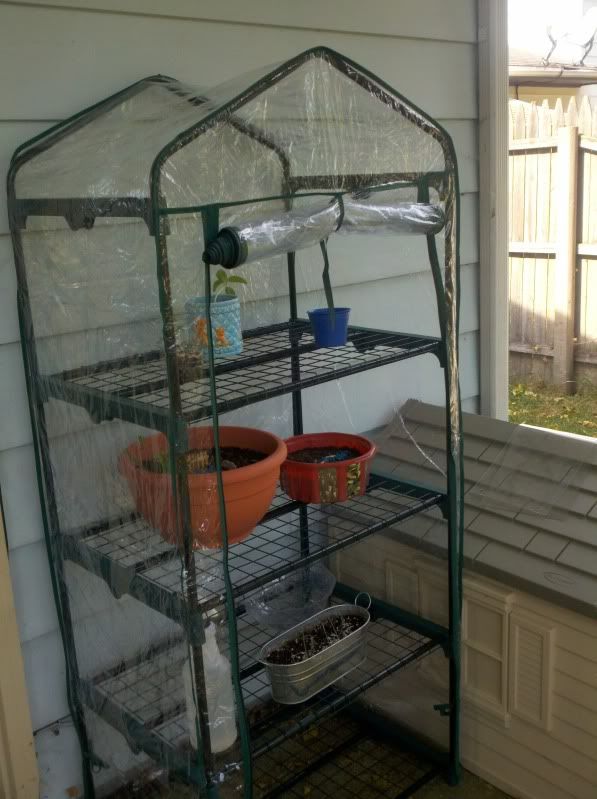 1st. This is my first Greenhouse and I want to make sure I do it right. I know I need to provide some sort of heat in here
and I am going to try this idea but on a smaller scale.
http://www.metacafe.com/watch/920774/easy_free_home_heat/
I have it placed on the East side of my house so it gets the morning sun. It is also mostly blocked from the
northern winds so it shouldn't get the full blast of the winter winds. It does get cold here.
2nd. What can I grow in here during the winter? Will my CP plants survive? I also have some Serracenia Seedlings
in the DuneCraft kit. Will they be ok?
Thank you all once again for all of your expertise and kindness in helping answer my ramblings. This is a great Forumn.