By
jcal
-
Posts: 302
Joined: Thu Mar 01, 2012 5:07 pm
- Sat May 14, 2016 8:04 pm
#262412
I have the following up for trade.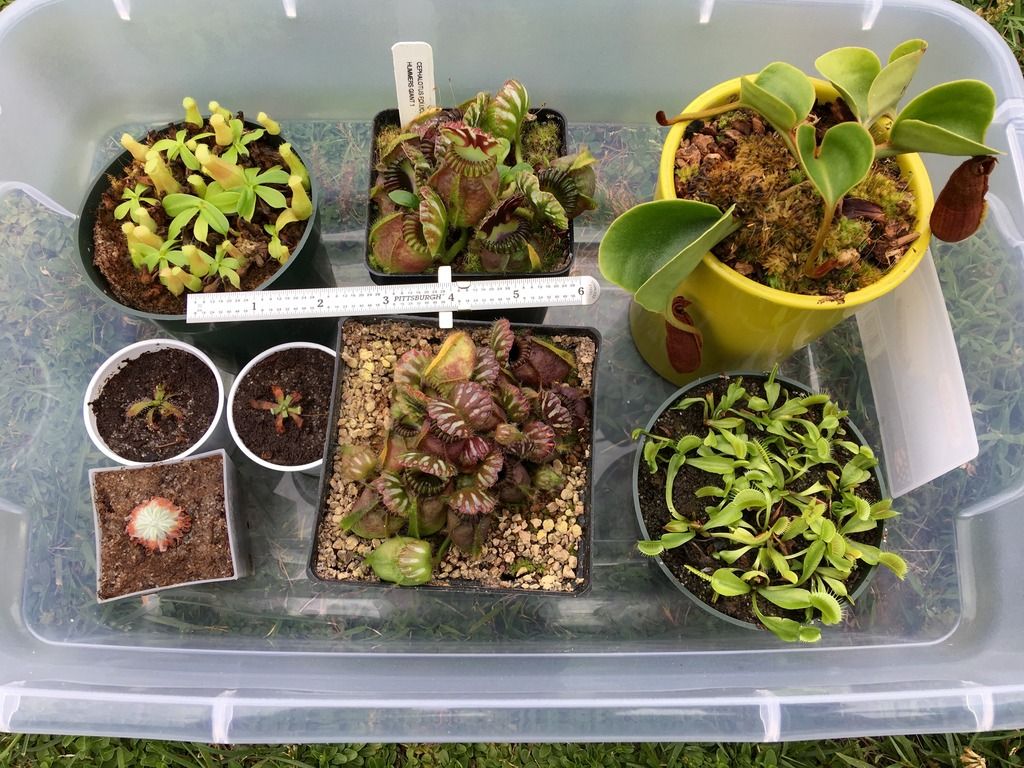 nepenthes robcantleyi
Hummers giant
CB green giant
nepenthes ventricosa seedlings(whole pot)
Wooly sundew
drosera graomogolensis
Venus flytraps(whole pot)
Please contact me of you have any of the following for trade. I will offer multiple plants for the right plant
Quisemeister@gmail.com
heliamphora minor var. pilosa
Heli minor big orange
Heli minor with location data
I will sell these plants if I can't find a trade. Feel free to contact me.
Thanks!