- Mon Aug 09, 2010 4:01 pm
#66140
This is the real deal.
I am going through an ugly separation right now and i need to sell my things.
I will try and get pics of the plants and there size later on today. Here is a list :
Please pm or Call my number is in my sig at the bottom of this post.

US only
Nepenthes
2ft N. Garcilis $15
N. [mirabilis-winged X (mirabilis X Chelsonii)] X rafflesiana var alata ( Huge plant It is in a 10inch pot)
N. Khasiana $75 Almost 4ft tall
N. Mirabilis "pink blush" $15
N. Spectabilis x Aristolochioides $60
N. St.Galla (N. Maxima x (fusca X veitchii) $20
N. Mauna Loa (N. Ventricosa x( Truncata x Veitchii ) $75
N. (Ventricosa x sibuyanensis) x Trusmadiensis $150
N. Ventricosa-squat X (Mcfarlanei X Aristolochioides) $20 (male)
This is what its uppers look like
N. Ventricosa-squat x (Talangensis x Carruculata) $20 (male)
This is what its uppers look like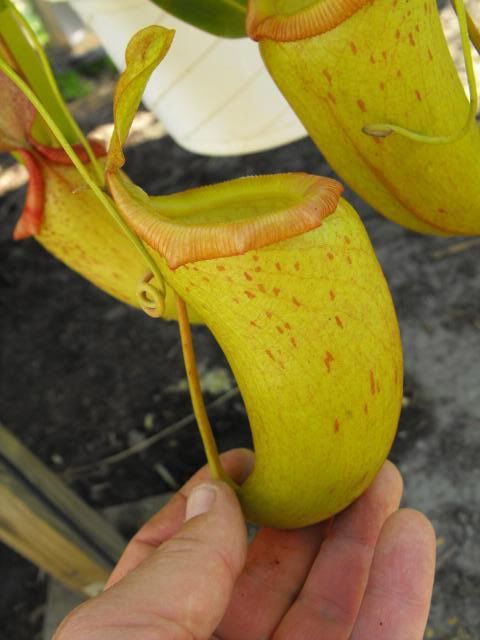 ===================
Lowander's
===================
N. Viking $15
========================
Thanks for looking Daren
Last edited by
CN-
on Tue Aug 17, 2010 1:59 pm, edited 7 times in total.