- Sat Nov 24, 2018 1:09 am
#325556
Next up is S. "Tapestry" x "Purple Sparks"
I acquired this seedling batch from Lynne (@hollyhock) and i'm really excited about these plants. It doesn't look like much from the picture, but I expect it to grow into a stunner, given its pedigree.
-Deadline Wednesday, 11/28 5pm CST
-Plant will be shipped bare root
-Winner pays $3.50 shipping
-Standard giveaway protocols (1. your name, etc)
Meet the parents:
S. "Tapestry"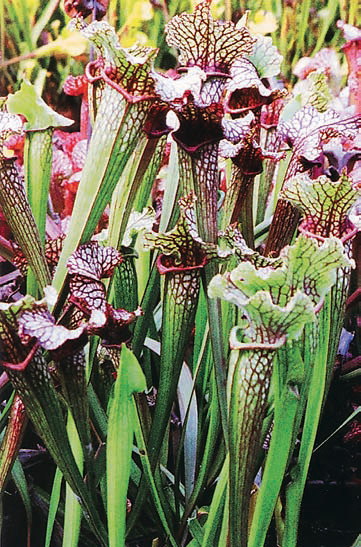 S. "Purple Sparks"
Scroll a third of the way down the page for pictures of Purple Sparks, a Phil Faulisi creation:
http://sarracenia.proboards.com/thread/ ... nza?page=2