By
David F
-
Posts: 1649
Joined: Sun Jan 02, 2011 8:41 pm
- Mon Jun 12, 2017 1:43 pm
#295182
This particular form of Drosera burmanii is from the base of the "Keledang" mountain in Malaysia. Gunung translates to mountain, hence the "Gunung Keledang". This form was recently introduced to the U.S. by Gideon Lim, and this is the first horticultural seed of this variety produced in the U.S.
This form is especially unique, when grown well the plant forms an incredibly tight rosette with beautiful bright green leaves which are bordered with a bright orange tentacle. The leaves are also atypically roundish for burmanii, which usually has square/triangular shaped leaves. When grown well and kept alive long enough the plant slowly forms a stem and skirt of dead growth, traveling upwards. It is somewhat finicky to flower for me and other growers.
My plants are in a bad decline from flowering, but I managed to get Devon Peterson's permission to use his photos of his plants, thanks Devon! (update also my photos)
Each packet is 9$, and will have 20 seeds (usually 30+), about enough for one good planting. Payment is through paypal (free shipping), and please inquire about availability!
See Gideon's video of the plant in-situ
https://www.youtube.com/watch?v=NDXBQtTzsAY
Devon's photo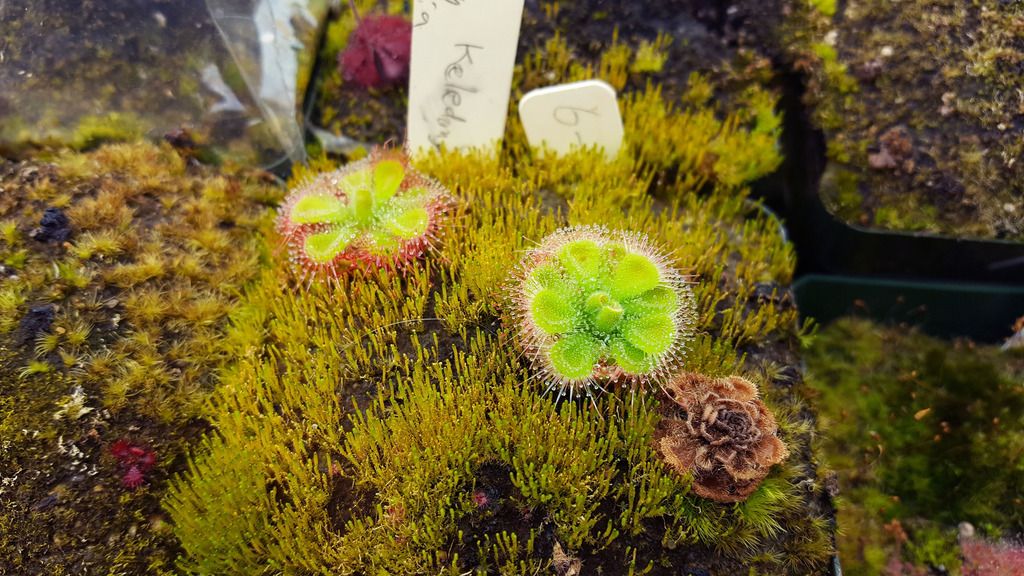 I apologize for the quality of my photo, it is blurry, but a good representation of how cute they can get.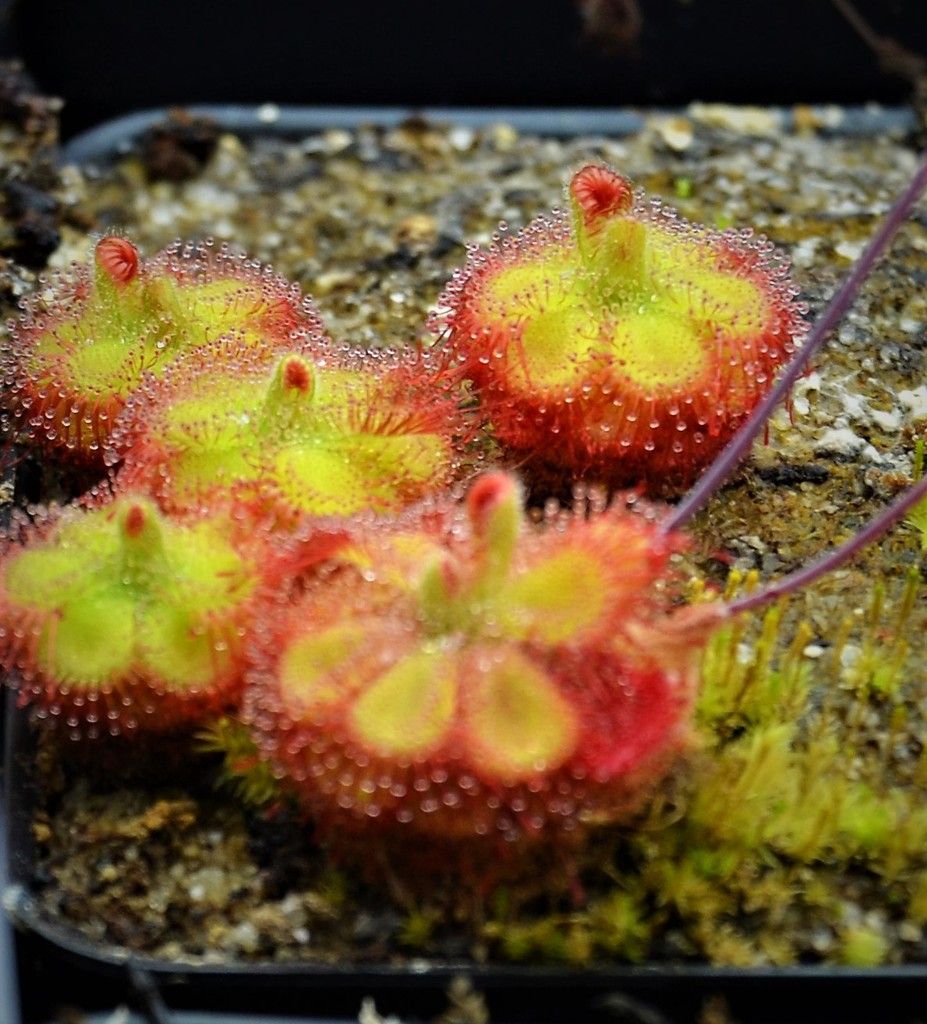 More mature plants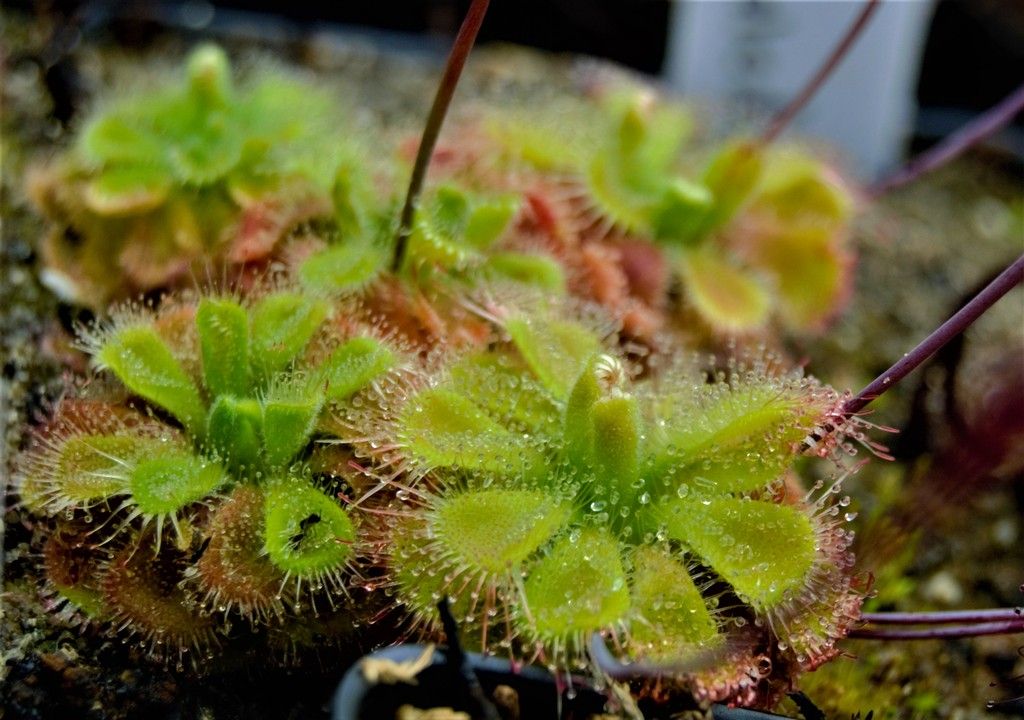 Looking for any drosera capensis via seed, pm me!
I'm interested in any sundews.

Growlist/trading profile:
http://www.flytrapcare.com/phpBB3/david-f-s-growlist-t26539.html