By
David F
-
Posts: 1649
Joined: Sun Jan 02, 2011 8:41 pm
- Fri Nov 27, 2015 5:19 am
#251450
I'm excited to offer a limited amount of Drosera capensis "Big Pink" plants. This variation was first seriously described by Josh at Carnivorous plant connection.

I received three small plants at the beginning of this year from him. Through vegetative propagation I've raised many of these plants since.

"Big Pink" is a result of the variety crossover "Albino"X"All red". These plants are vigorous, more so or equal to alba, reach a relatively large size, and color up, pink and blotchy to dark maroon red (a large variety of colors are possible in this variety). It's not available anywhere else right now, and the plants are getting rather large, and prices very fair.

I'm asking 10$ for a juvenile plant and 15$ for a flowering sized plant. Though due to high density planting, you'll likely receive one or two extras.

If you're interested in smaller sizes, want to buy in bulk, or want to negotiate prices please feel free to pm me.
Payment will be through paypal, 6$ for shipping your way.
Here are some photos of the plants for sale, and an example of how big they get.
Here's some exhibiting the lovely color they can get. Note the difference between them and the typical in the middle right.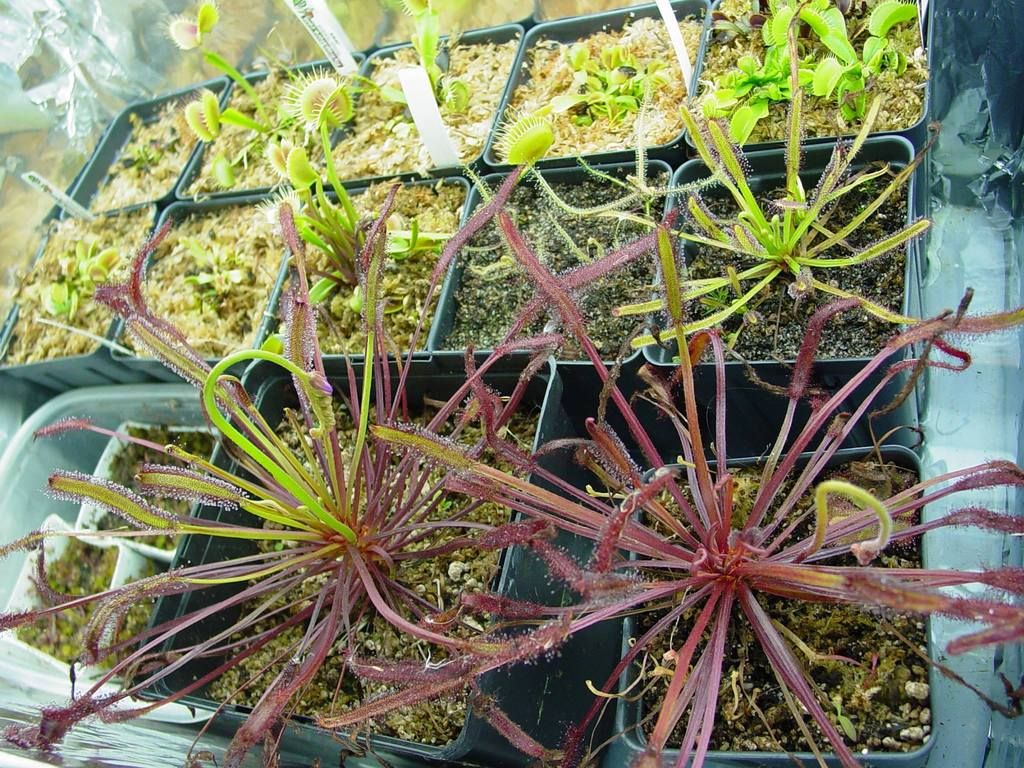 Here's a photo of the plants you'll be buying, as you can see by their curling they're quite often (sometimes 5-7 times a week).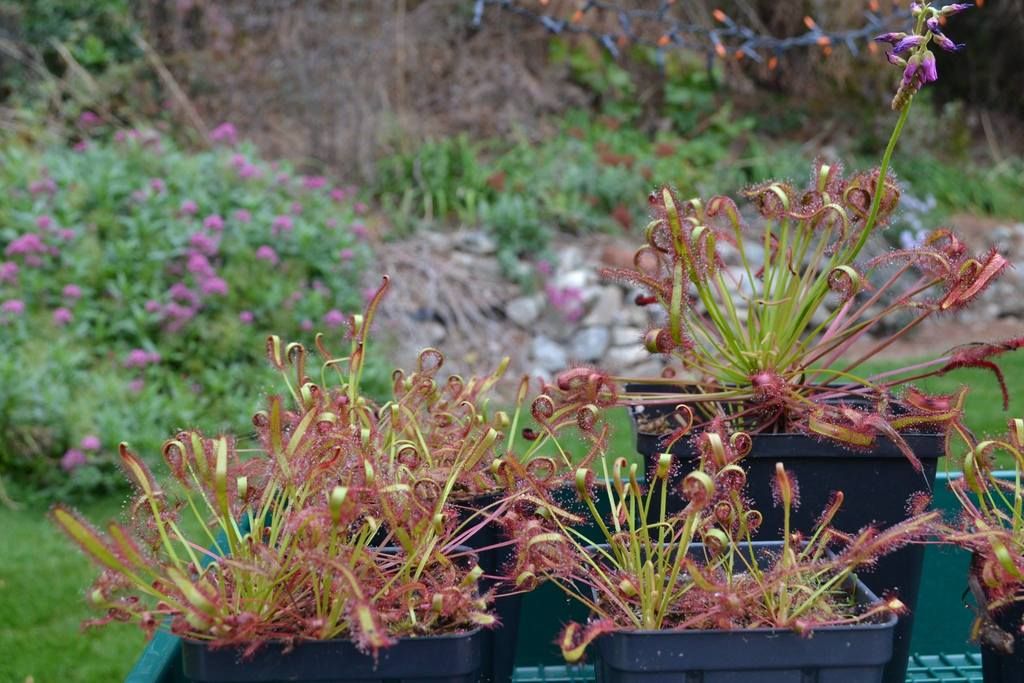 The size of flower this plant makes are impressive-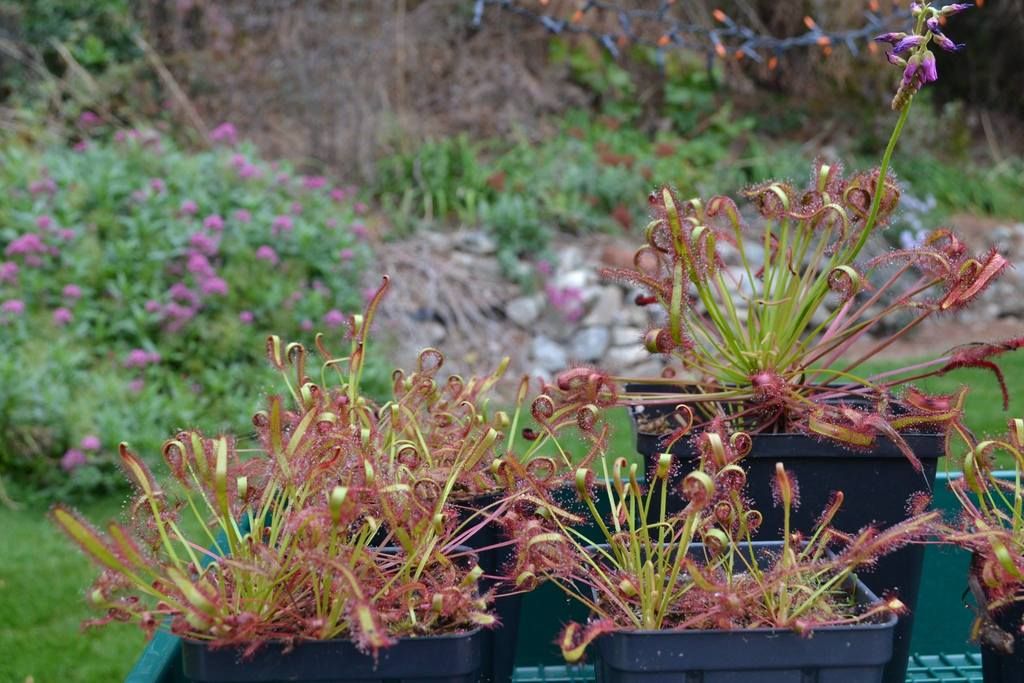 Exhibiting beautiful pink-coloration on older leaves, again, many of which are feeding.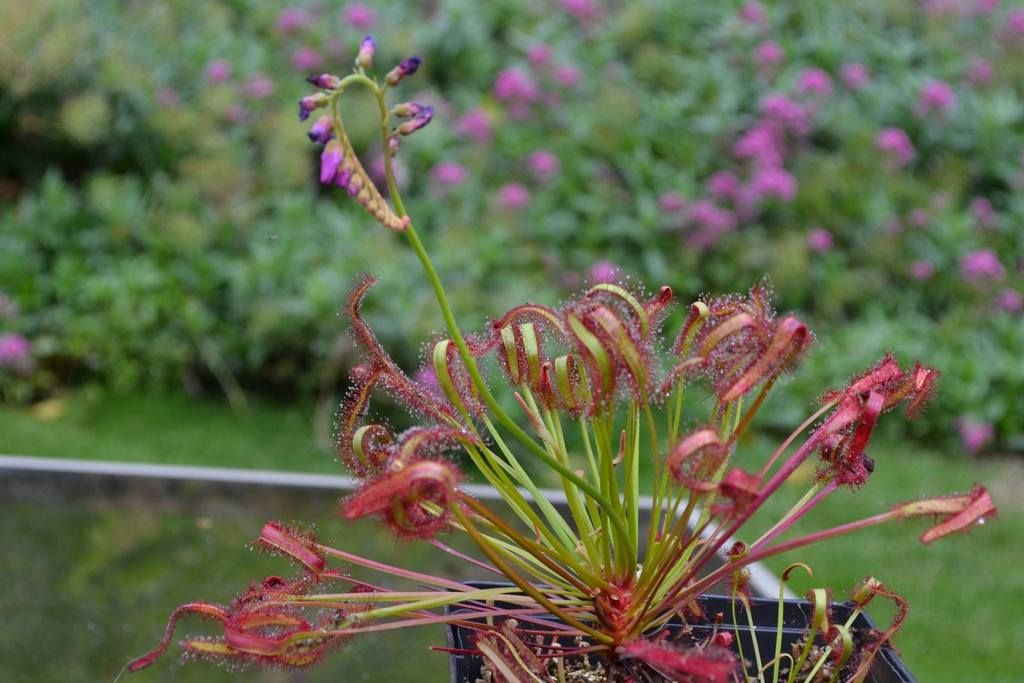 Last edited by
David F
on Sat Dec 12, 2015 9:02 pm, edited 1 time in total.
Looking for any drosera capensis via seed, pm me!
I'm interested in any sundews.

Growlist/trading profile:
http://www.flytrapcare.com/phpBB3/david-f-s-growlist-t26539.html