By
RLK
-
Posts: 132
Joined: Mon Aug 16, 2010 2:52 am
- Tue Oct 18, 2011 2:51 am
#123231
I finally got the gumption to chop down my Aglaonema. It was ridiculously large (a touch over 10' from tip to dirt):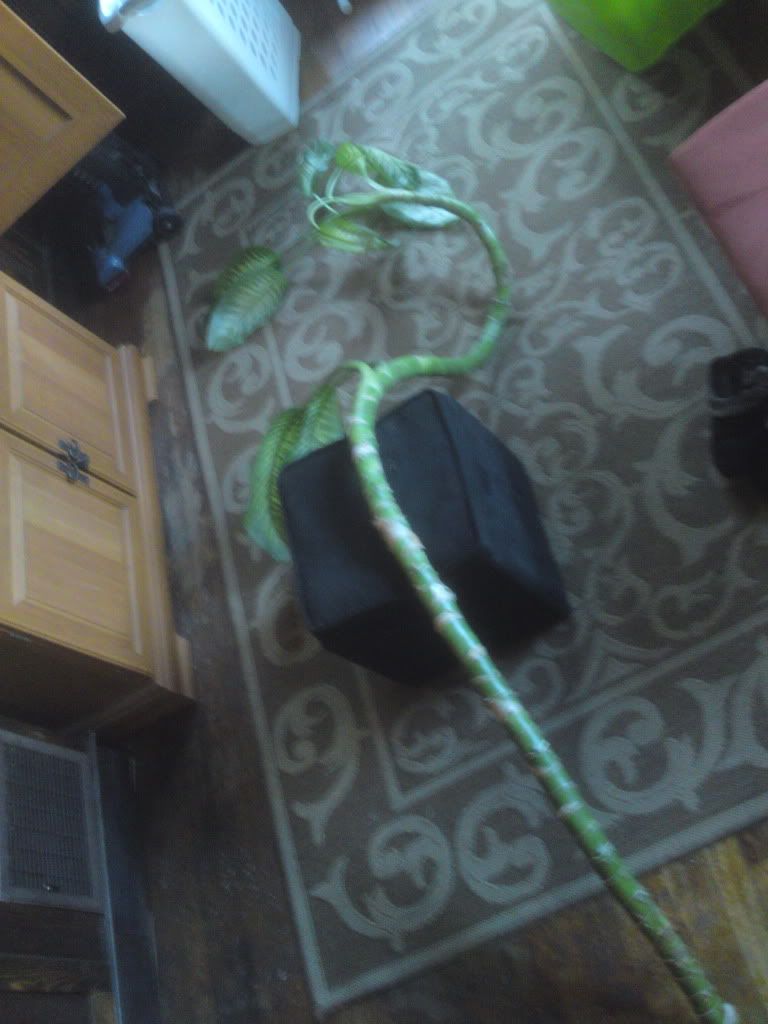 shortly after cutting it down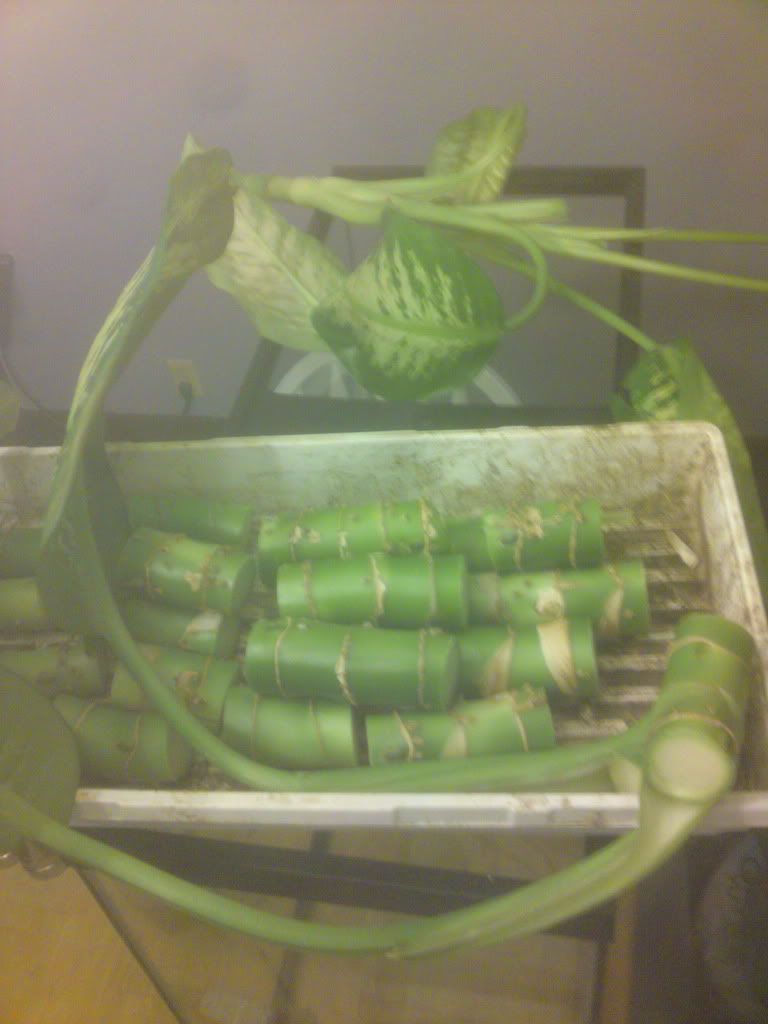 i then sliced him up into nice little rounds with at least one healthy bud and a few root nubs each. it fit nicely into a propagation tray. how the mighty have fallen.
the leaves on this thing are huge. not a perfect comparison, but you get the idea.
anyway since there is no way my gf will let me keep all 26 cuttings (our house is sort of a jungle) i wanted to offer them to any of you guys who may be interested. i cant bring myself to destroy a potential plant.
if you aren't familiar with this plant it is a great houseplant that thrives in low lighting conditions. its pretty hard to kill. as you can see this one had developed huge showy leaves. propagation from the stem is pretty standard for fleshy house plants.
i have 22 stem segments available. around 3"-4" in length. and about 1"-2" thick. i honestly don't know if the size of these segments will affect how large the cutting will be. this is the first time i have taken a stem cutting of this size. it will be fun to see it grow.
toss me a pm if you are interested in some of these guys. i would gladly accept donations of other cp or non-cp plants as well. if you are feeling generous.
~Robert