By
Durrendal
-
Posts: 9
Joined: Sun Mar 15, 2020 12:22 pm
- Fri Mar 20, 2020 8:46 pm
#350409
I recently got some VFT delivered to me from a seller I found on FB. He gave me a list of the plants he had for sale and I picked 3. I tried to cross-check the names but seems like there aren't really any search results. Can you guys show me pics of mature specimens of these cultivars?
Dentate Traps A
Dentate Traps C
Dionaea muscipula Velké Červené Pasti S/ (Translation from Czech: Large Red Traps).
I'll attach pics but they're tiny plants so...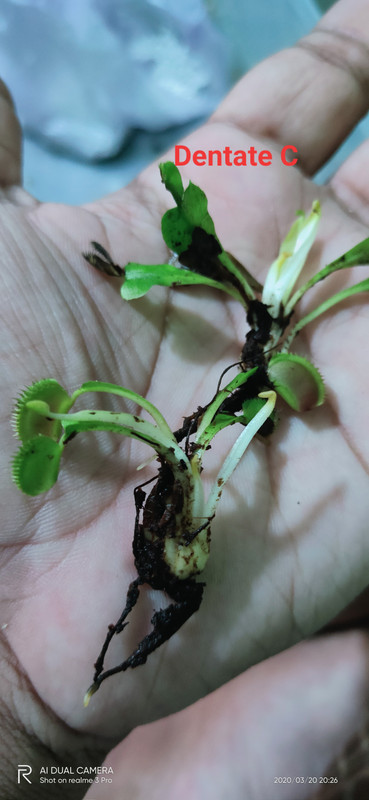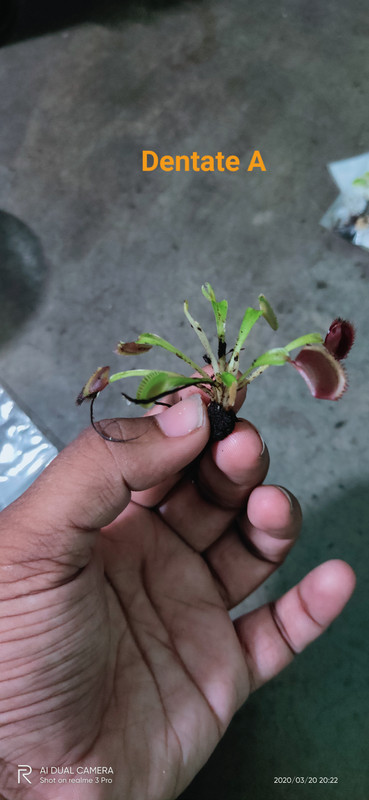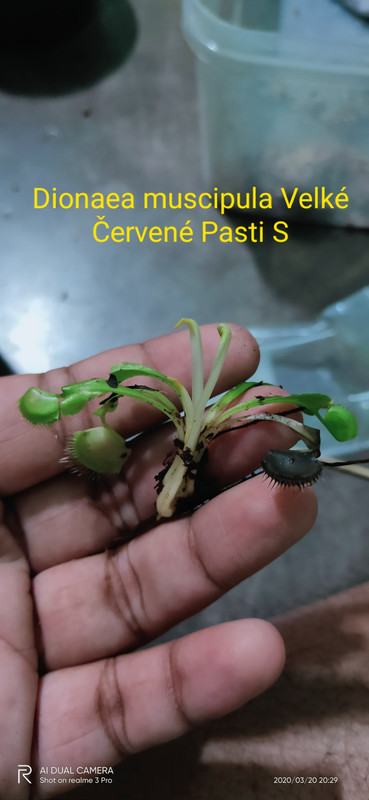 And...I had impulse bought this first VFT and have had it with me for a few months. The seller had no idea what cultivar it is. Can it be identified?