By
GardenNub
-
Posts: 176
Joined: Sat Jan 29, 2011 1:01 am
- Fri Feb 25, 2011 9:20 pm
#91192
Hey guys,
So I went to the horticultural greenhouse at my school today to get my hands a little dirty. I ended up doing some cuttings of various plants.It was fun to learn a couple new things, but I also went with the intent of buying some CPs afterwords. My teacher who manages the greenhouse was so kind to give me these two new plants just for helping out! And next week I get to go back and pot up some CPs that are in a bog right now. I cant wait. Anyways heres the two new plants. Let me know what you think, and just to be more certain myself, is this a drosera capensis? and what type of butterwort if you know?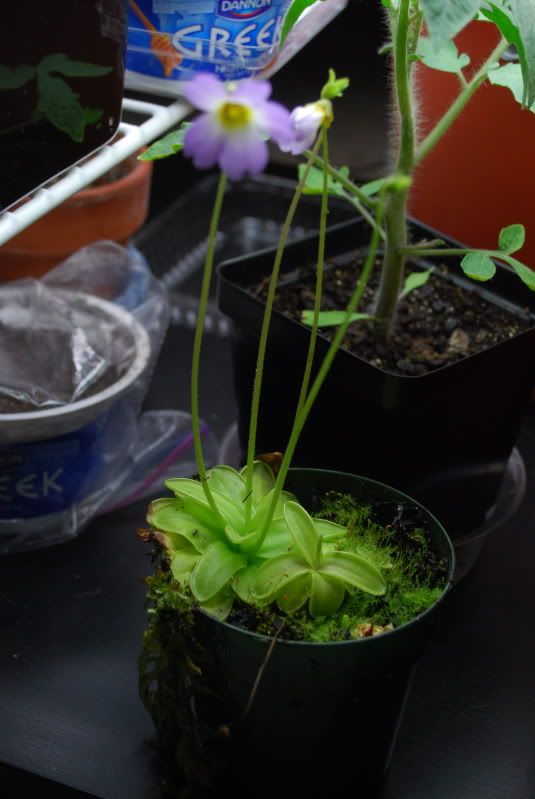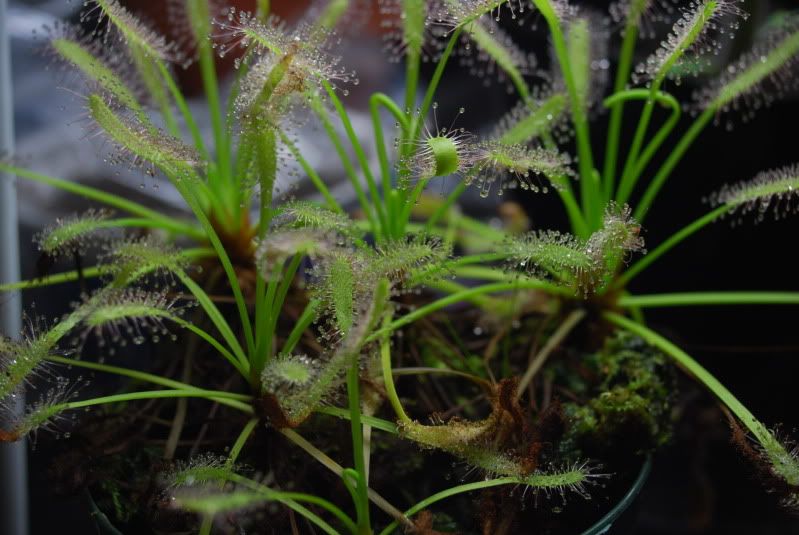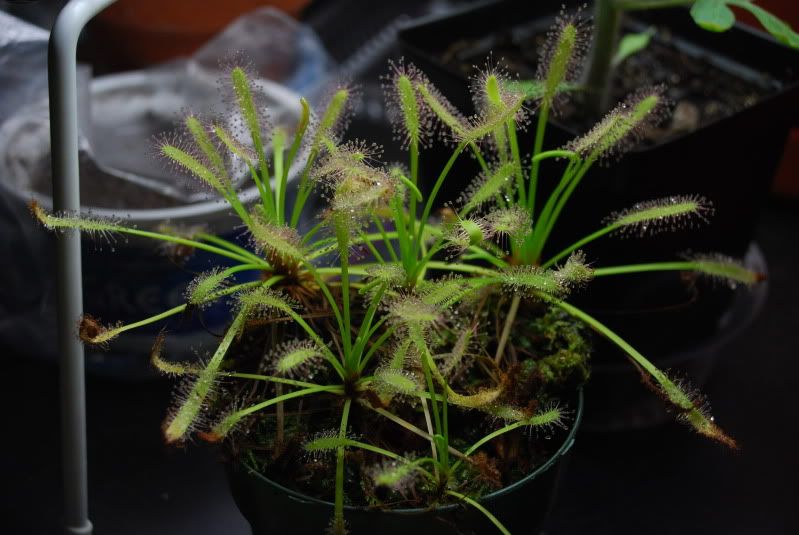 Also, I have them each in their own little dish with about 1/2 inch of water around the pots. Does that seem like a good setup to keep em moist but not too wet? Heres a pic of the drosera to see how close i have it to the light. The butterwort is lower because of its long flower stalks.
You can also see my vft and drosera venusta there in the front. I just set them up in that container with 1/2 inch of water to keep those moist.