By
dvg
-
Posts: 57
Joined: Thu Mar 11, 2010 4:17 pm
- Sat May 01, 2010 6:14 am
#53099
Here is a photo of the Catopsis berteroniana, just out of the bag, that I received from Wistuba in October of last year. It is potted up into a solo mix of coarse perlite. The plant is still small, standing only about a couple of inches tall.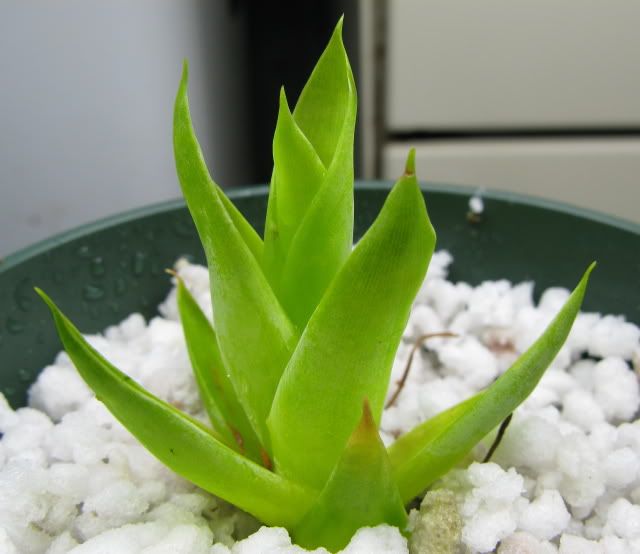 The title 'Lamparas de la selva' is the common South American name for these plants, meaning 'jungle lanterns', due to their glowing bright yellow color and epiphytic proclivity for growing on bare tree branches or telephone wires.
Whether these plants are truly carnivorous or not is still unclear, although they do readily attract and capture insects.
I have been trying to add this particular bromeliad to my collection for a couple of years now, so I am happy to finally see it here.
* Special thanks to Carnivoure12 for his help with some of the finer points in Spanish translation.
And here is an update on my Catopsis berteroniana. It has almost doubled in size, growing from about two inches to just over 3.5 inches, since I got it.
It is growing in a four inch pot, in straight perlite and it gets fed the occasional fruit fly from time to time.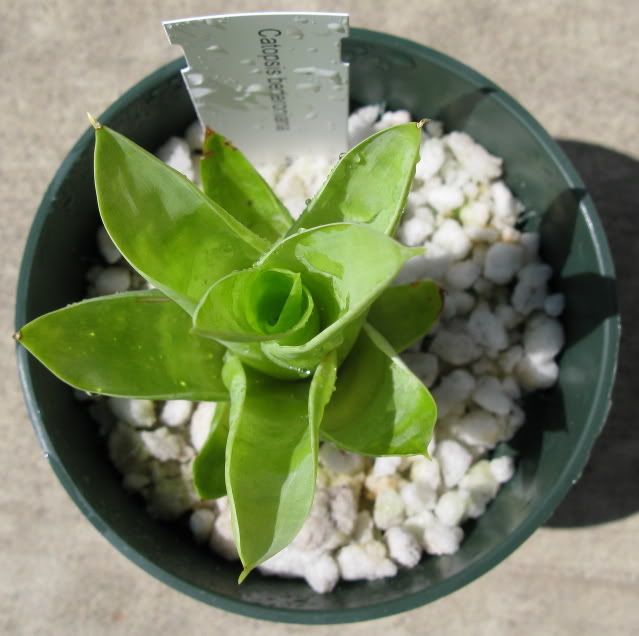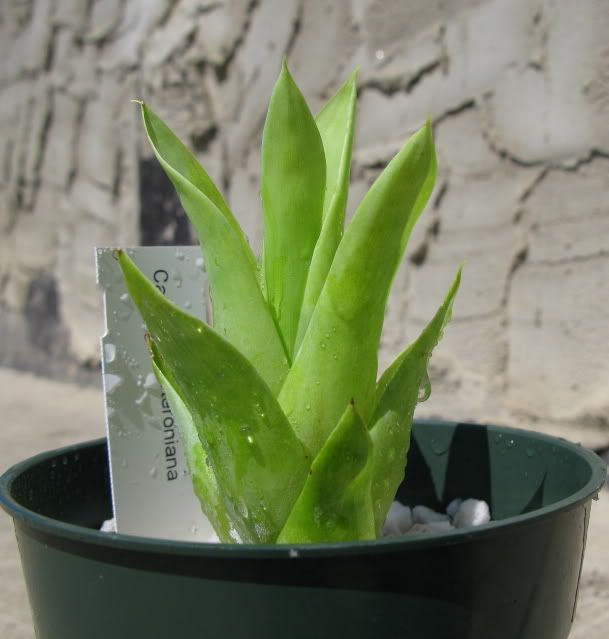 dvg