By
Hyenafan
-
Posts: 79
Joined: Sat May 22, 2010 4:45 pm
- Sun Aug 09, 2015 1:20 am
#239747
So I went to Armstrong's looking for Living Stone and Topsoil for some succulents that are probably in peat and I found mini bogs!!!! Usually they don't have any carnivorous plants this time of year, so I was really surprised.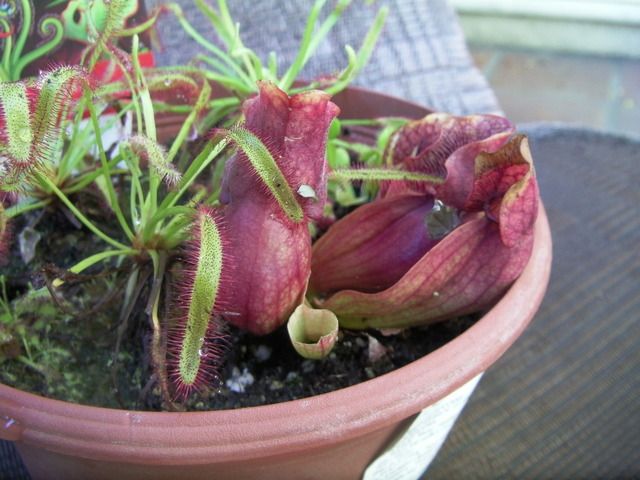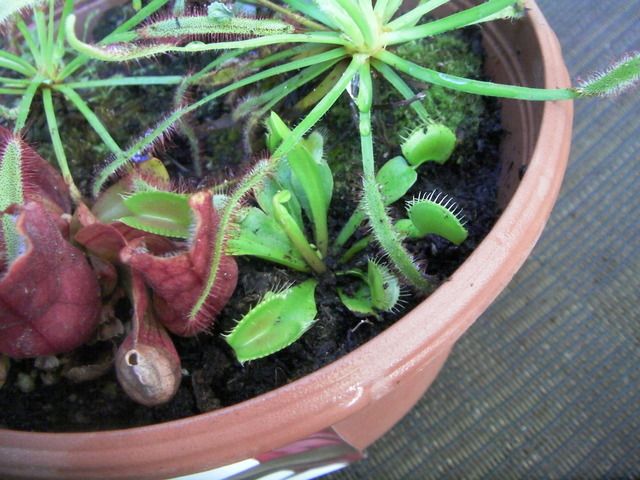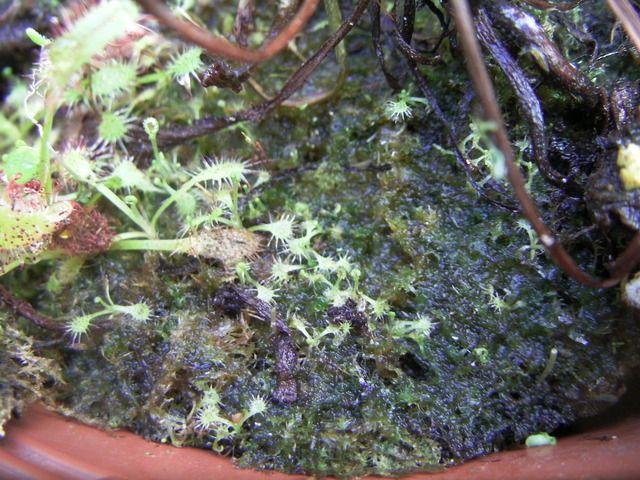 I got this one specifically because of all of those little sundews and it was the only one that didn't look like it had an infestation of...something. They were tiny light green things. They didn't look like aphids because I didn't see legs and they didn't move. Not sure what they were though. I'm still keeping them away from my other plants for a while though.
There was also a much larger pitcher plant that they had there but it was a few dollars more and it was just the one plant. It was huge though. It looked like it was the same as the one here.
I really shouldn't have bought it though.
I don't know if anyone here likes Invader Zim. Jhonen Vazquez, Steven Universe, Ponies, or Powerpuff Girls, but
I'm doing commissions for Artist Trading Cards
. I'll also draw plants, but they might be more cartoon-y than super realistic.
Shloonktapooxis: Did anyone else think that was cool?! Please respond!