By
ps3isawesome
-
Posts: 981
Joined: Sat Jul 26, 2014 7:09 pm
- Wed Jun 17, 2015 8:39 pm
#233515
Last year, I bought my first three cps and my collection has grown quite a bit.
I managed to only kill two plants, Drosera filiformis x intermedia and Sarracenia psittacina var. okefenokeensis Franklin Co, FL.
Really want to thank everyone who's giving me countless advice.
Here's what I started with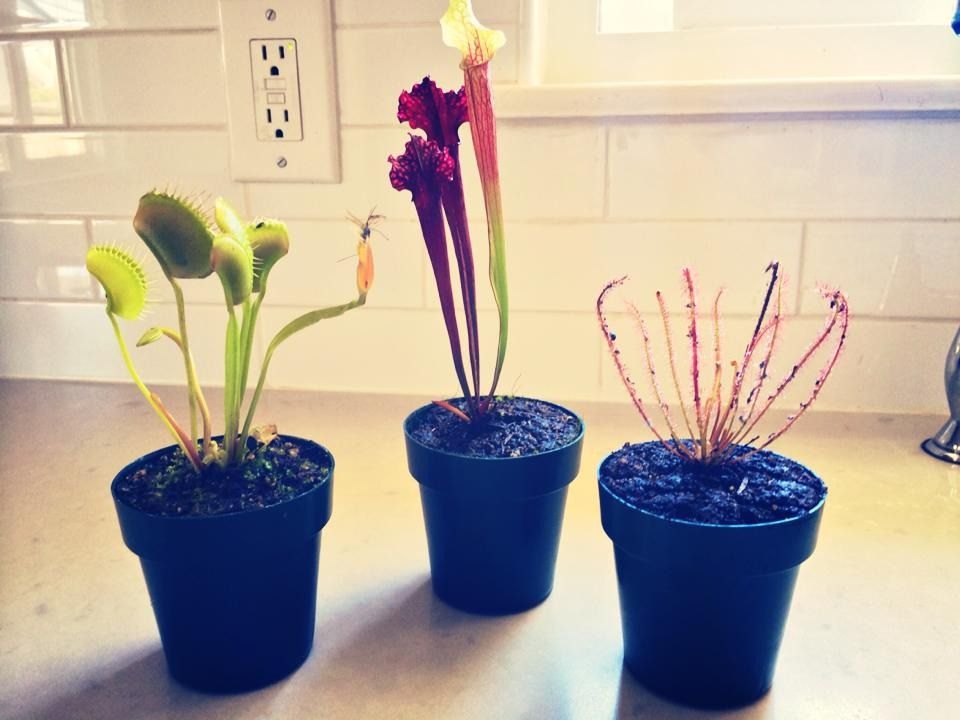 and here is everything now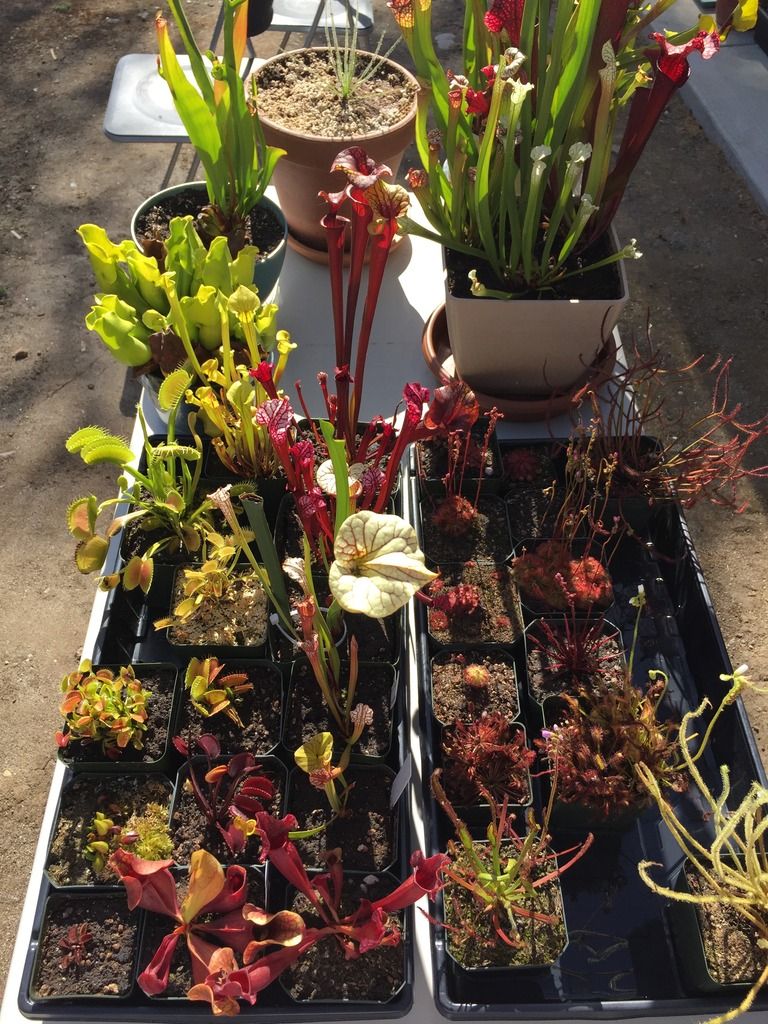 This is my full growlist
Dionaea
King Henry
Red Sawtooth
B52
Towering Giant
Akai Ryu (Thanks to Dionae)
Unknown (From Lowes)
Sarracenia
Leucophylla
Leucophylla x Tarnok
Adrian Slack
Adrian Slack x Judith Hindle
Leucophylla var Alba Hurricane Creek White Baldwin Co.
Judith Hindle
Dana's Delight
Leah Wilkerson
Leah Wilkerson x purpurea (Thanks to Dionae).
Psittacina var okefenokeensis (dead)
Purpurea ssp Purpurea f. heterophylla
S. flava var. rubricorpora 'Burgundy' (Thanks to Mike W)
Rosea x OP (Thanks to nevermore)
Catesbaie Sunrise x Flava var. regulii (Thanks to nevermore)
Daina's Delight x Rosea (Thanks to nevermore)
Oreo or Noid Unknown hybrid (Thanks to Cpbobby)
Hurricane Creek seeds (Thanks to Zath)
Drosera
Hybrida
Aliciae
Adelae
Intermedia Capillaris
Capensis
Capensis Albino (Thanks to Victoria)
Capensis Narrow Red Leaf
Spatulata
Burmannii
Tokaiensis
Hamiltonii
Tracyi
Venusta (Thanks to Jcal)
Binata (Thanks to Jcal)
Madagascarensis
Graomogolensis
Regia
Coccicaulis "Alba"
Filiformis x intermedia (dead)
Nepenthes
Ventrata
Caesarion
Robcantleyi x Hamata
Sibuyanensis (Thanks to lowlow)
Ventricosa (Thanks to Jurow)
Maxima x Spectabilis
Veitchii x Platychila
Talangensis
Mulensis x Lowii
Maxima
Pinguicula
Laueana
Pirouette
Tina
Moranensis J
Sethos
Darlingtonia Californica x2
Mountain type x 1
Coastal type x1
Cephalotus
Follicularis x2
German Giant
Drosophyllum lusitanicum
Heliamphora
Heterodoxa
Heterodoxa x minor (Thanks to Dionae)
Nutant
Minor "Burgundy Black"
Pulchella