Black tips on leaves, red blotching on leaves & flowerstalk
Posted:
Sun Jul 28, 2013 11:21 pm
My pot of capensis seems to be in trouble. My typical seems to be suffering and so are the others. The alba is the least effected. I am trying to figure out how to solve the issue. The top moss on the pot is deceiving. The pot is always moist because I am using sphagnum peat moss as a main media and LFS as the top layer. I am wondering if I am actually overwatering them? I have experienced this red blotching before but have never figured out what it has meant. I don't know if it is too dry around the plants or what. It is definitely not because of the lights I am using though.
Red blotching on flowerstalk
Suffering typical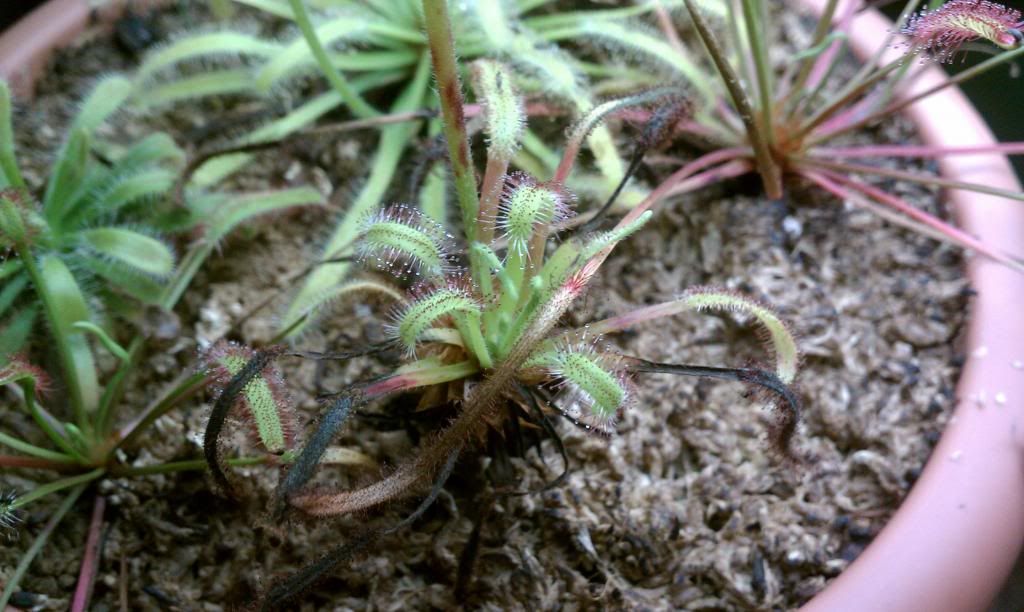 Black tips on ends of leaves
Thanks for the help in advance