By
Durrendal
-
Posts: 26
Joined: Sun Mar 15, 2020 12:22 pm
- Thu Apr 08, 2021 5:09 am
#377429
Hi.
So, till now my VFT was growing in pure sphagnum and perlite. There were lots of moss and ferns in the pot that were sort of starving the plant(s) of light. I wanted to repot it.
But I had problem in sourcing good amounts of sphag at reasonable price so I got peat and perlite. I repotted them using a bottom layer of dried sphag(for absorbing water), middle layer of peat and perlite and top layer of sphag( hoping some moss grows again).
Problem is, the VFT is looking mighty sad now. The things that happened during repot:
1) probably some root breakage. The ferns had absolutely taken over the pot and essentially their roots had become a new pot (its shape and all). So to untangle that, I think I might have torn a little bit of VFT roots accidentally. Not much, I was as careful S possible.
2) using peat for first time. I did properly wet it and stuff though.
3) since it grows in outside sun, after Repot I kept it in outside sun for stable conditions.
I'm panicking because one of the small side divisions dried up in past few days. Is my VFT going to survive? What did I do wrong?
BEFORE REPOT: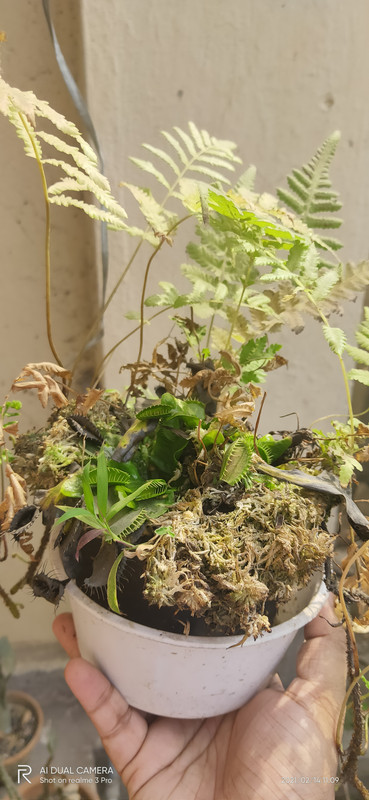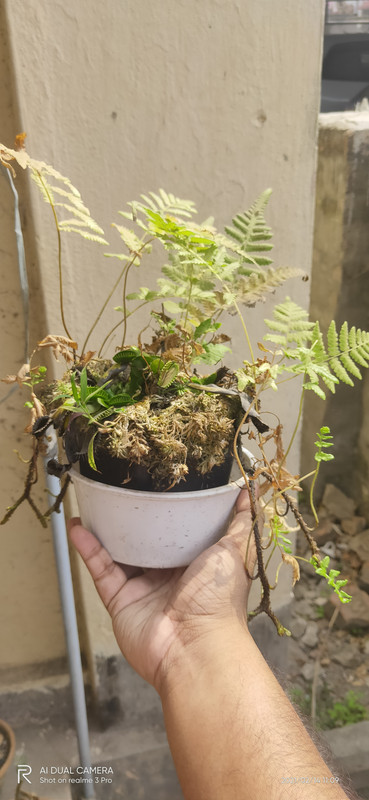 AFTER REPOT: