By
Joeynator3000
-
Location:
Florida
Posts: 111
Joined: Wed Mar 04, 2020 9:33 pm
- Sat Mar 21, 2020 3:04 pm
#350429
My order from California Carnivores came in yesterday, I don't expect them to last for a long time. But hopefully I'll figure something out, I may just set the flytrap outside for a few days to get some food every now and then. Then keep it inside to get some decent lighting because my location is bad, it won't get much direct sunlight at all...
Probably the same story with my sundew...anyways, here, have a pic of them.
Gonna pick up some watering trays (using a plate right now, best I have at the moment, lol) and maybe a timer for the light very soon.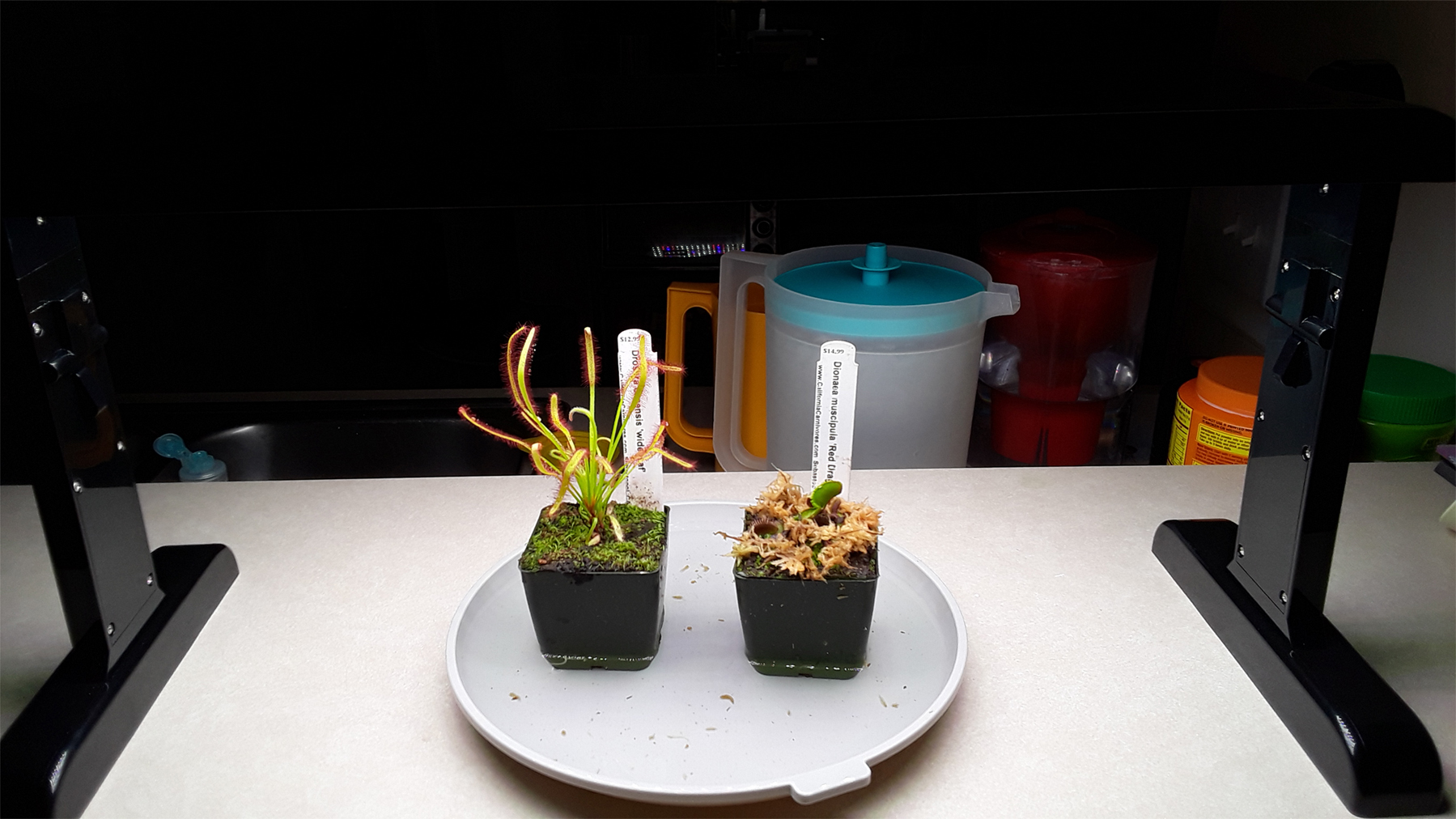 Oh yeah, it's a cape sundew and red dragon...anyways wish me luck.
*insert "AMAZING" signature here*