By
OR1ON
-
Posts: 276
Joined: Wed Apr 14, 2010 9:53 pm
- Sat Aug 13, 2011 9:15 pm
#116804
ITs been a bit since i posted pics of my collection and i found a tiny bit of time to snap some pics. All i had was my phone cam so the quality isnt the greatest. Hope you enjoy.
Here is my basic setup right now: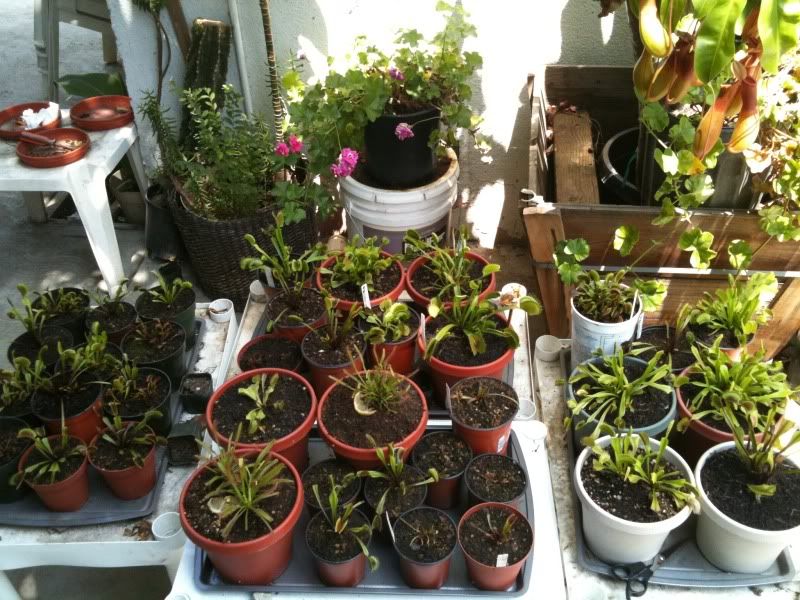 Here are a couple of my bigger plants...
FIrst off is my Akai Ryu. It's seen better days but its still kickin:
This is a pot of typicals. It sprouted a lot of divisions this past spring: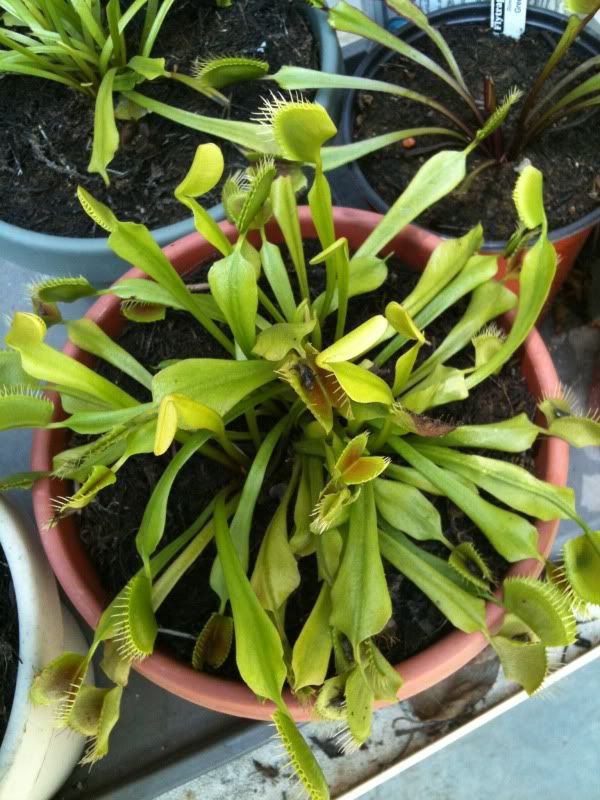 Up next is my B-52 It too sprouted quite a few divisions: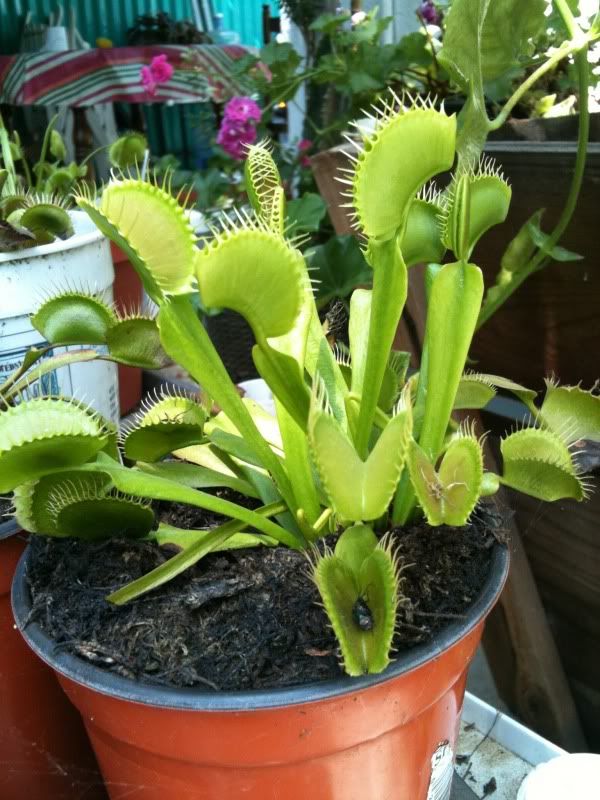 PInk Venus growing like crazy: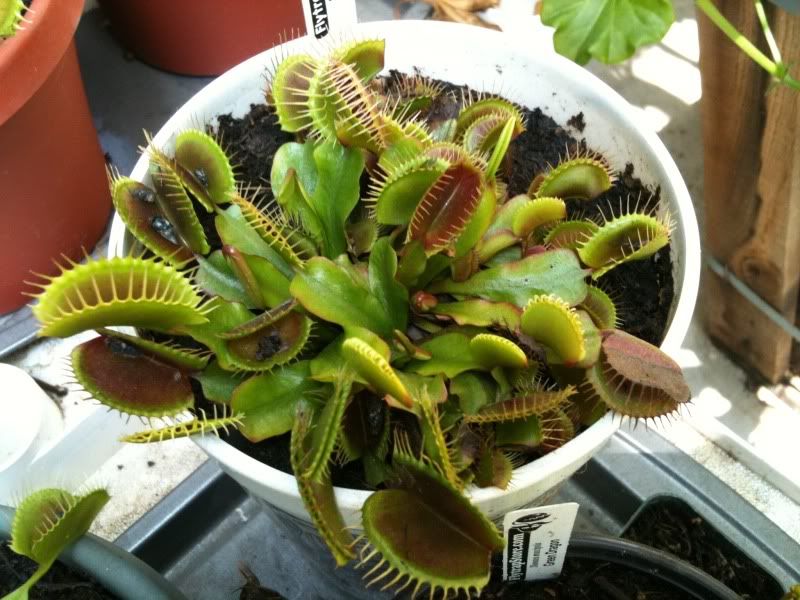 FTS Etna, (Will get better pics soon):
and this is what it caught recently: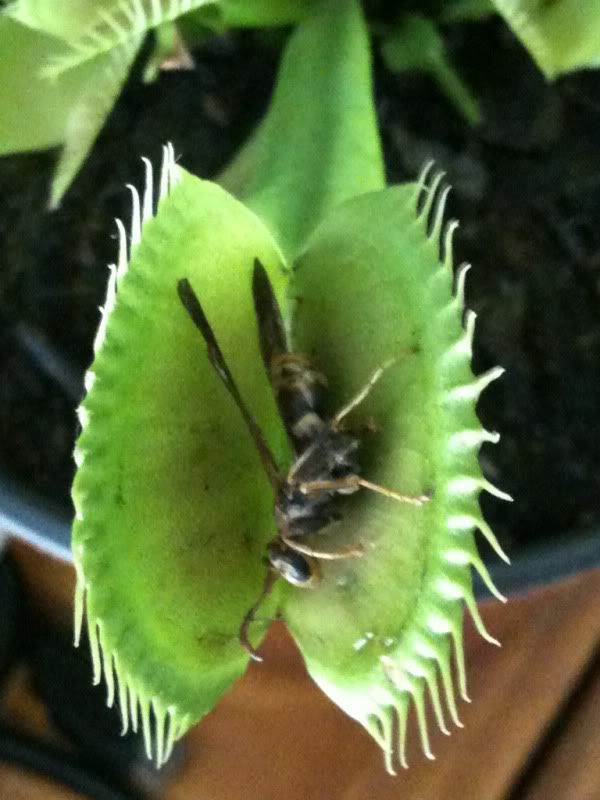 Big Mouth, becoming one of my favorites: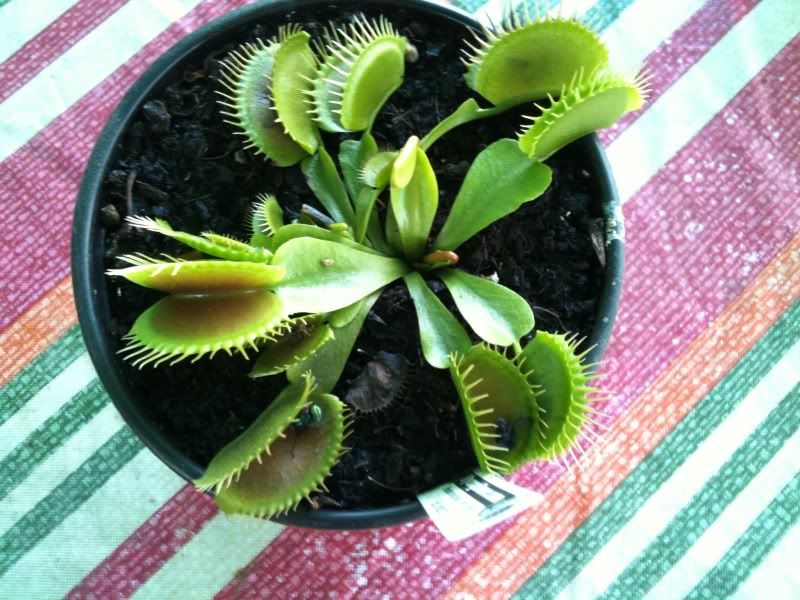 Probably my biggest traps to date is my Jaws: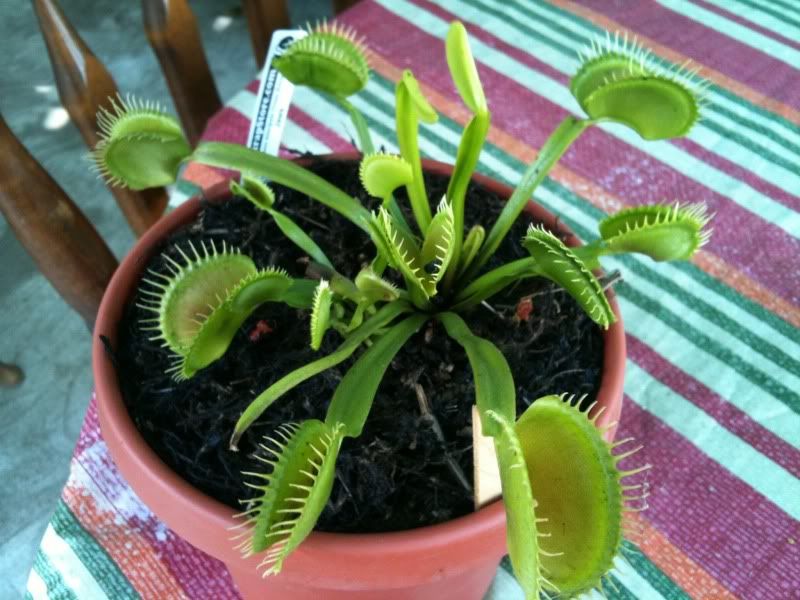 pretty impressive traps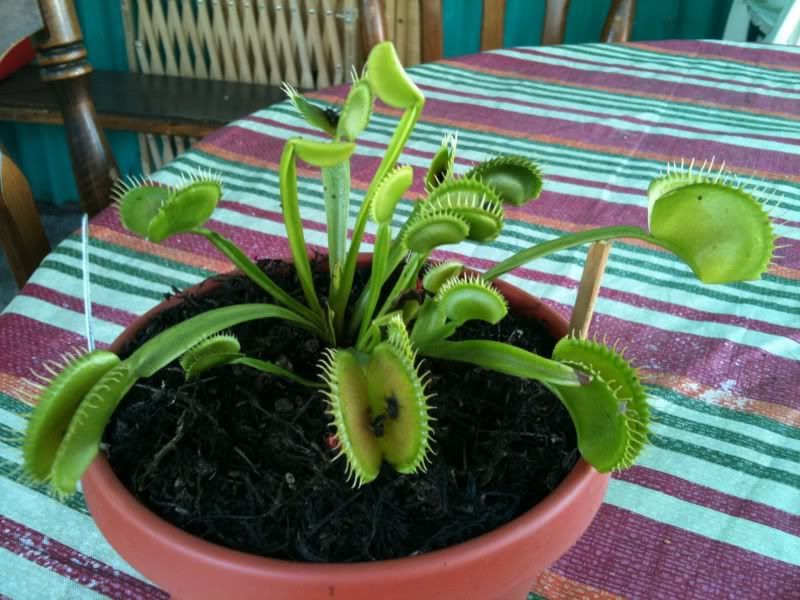 Another of my big traps is FTS Dente: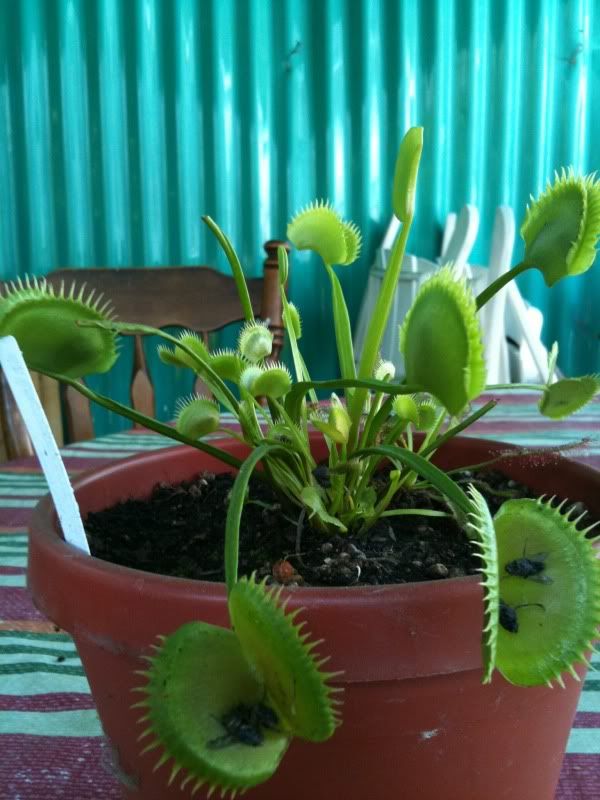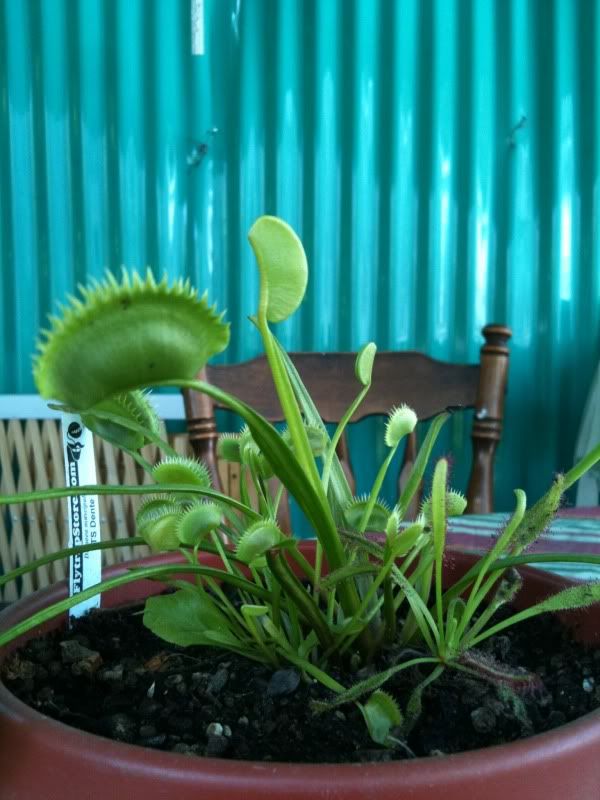 Annnd a mutation on a typical: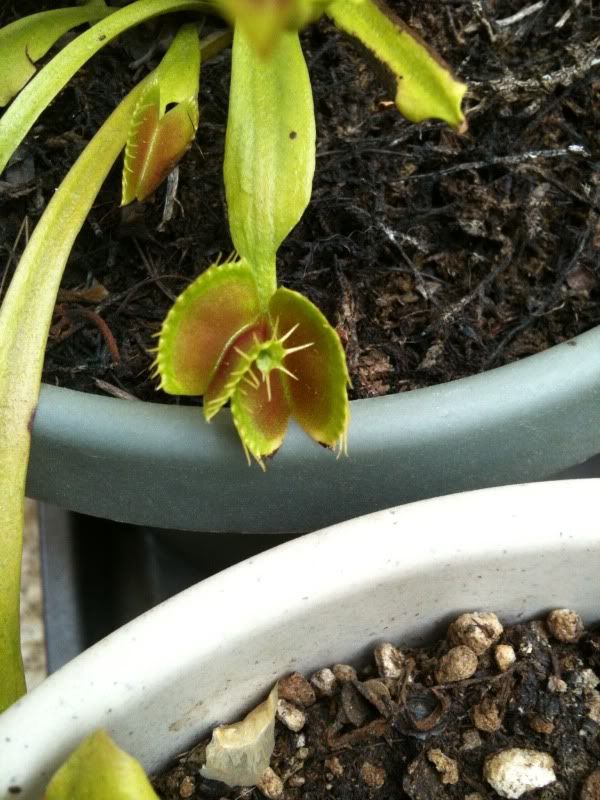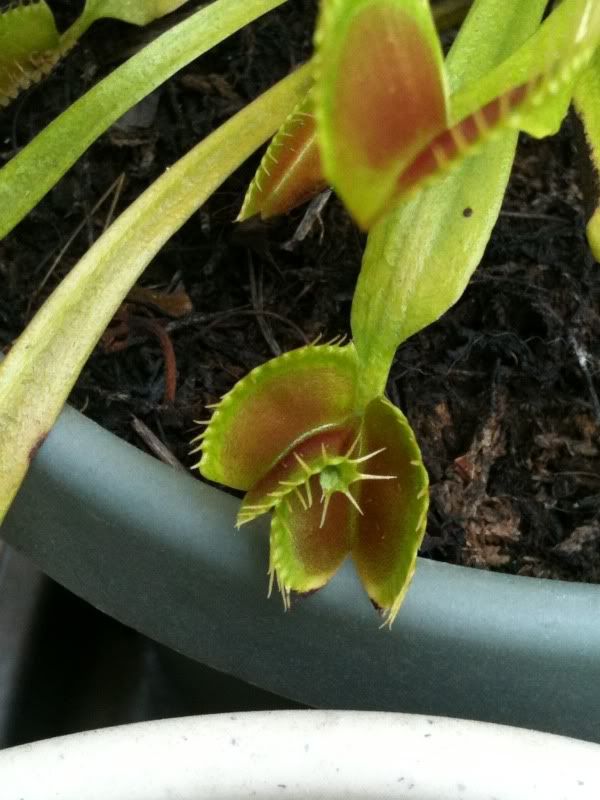 Thanks!
There is no emotion, there is peace.
There is no ignorance, there is knowledge.
There is no passion, there is serenity.
There is no chaos, there is harmony.
There is no death, there is the Force.