By
Shes Crofty
-
Posts: 872
Joined: Fri Apr 08, 2011 11:06 pm
- Mon Oct 31, 2011 9:02 pm
#124280
Anyone carve any pumpkins this year? I really enjoy carving pumpkins but haven't had the time the past few years, but I had time this year!
Our idea was to get 3 pumpkins and all carve them with Batman/Arkham City video game in mind.. my fiance wanted to do the Bat Signal/Symbol, and I wanted to carve The Riddler and Batman. Unfortunately the bat signal didn't make it due to impatience, RIP bat signal pumpkin.. lol.
In the end, I am pretty happy with the outcome of both my pumpkins. I wasn't expecting anything near this awesome because I haven't carved a pumpkin in quite a few years.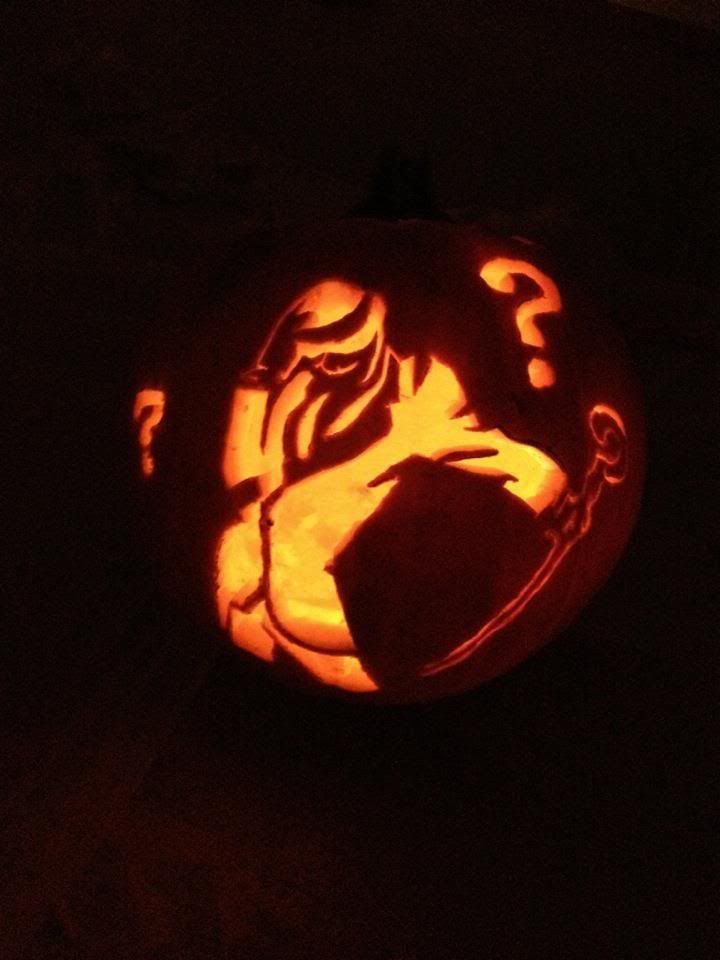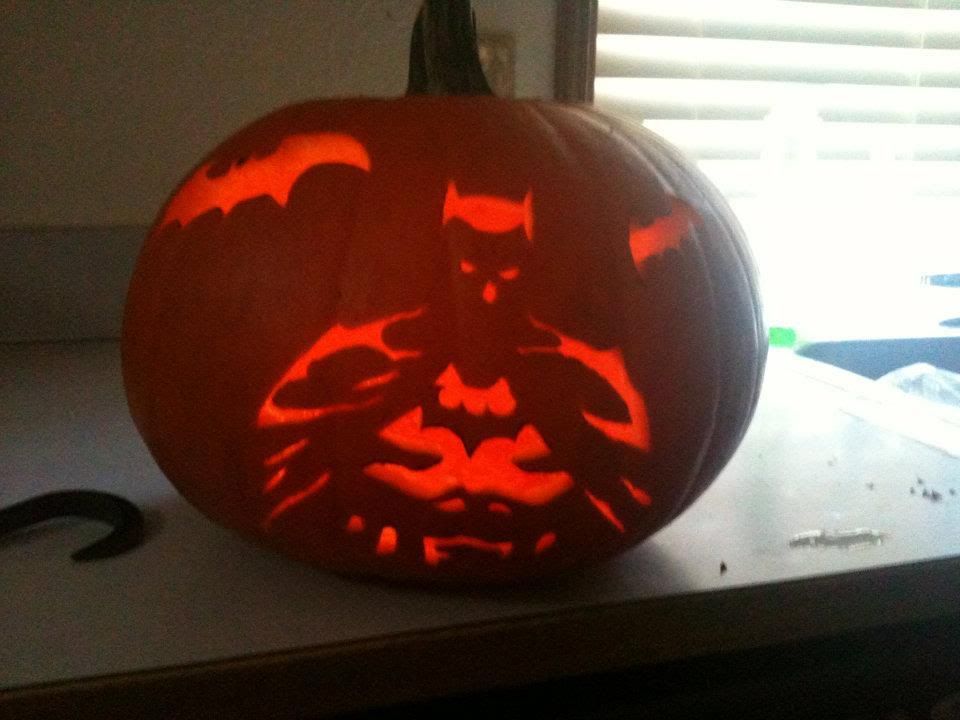 If anyone carved any pumpkins this year, I would love to see! Please share!