By
dvg
-
Posts: 57
Joined: Thu Mar 11, 2010 4:17 pm
- Fri May 14, 2010 3:19 am
#54635
A small pitcher of N. izumiae from Wistuba. In the sunlight the pitchers are a purplish black color, but I can assure you that in the shadows of my basement these pitchers are quite black indeed.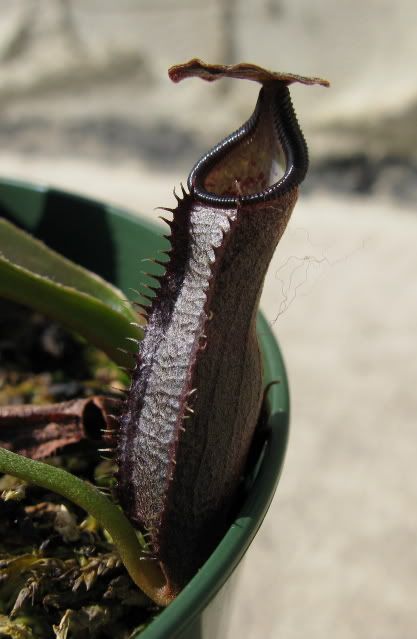 The first N. inermis upper to form in my possession.
And the inermis pitcher sitting in with the izumiae plant.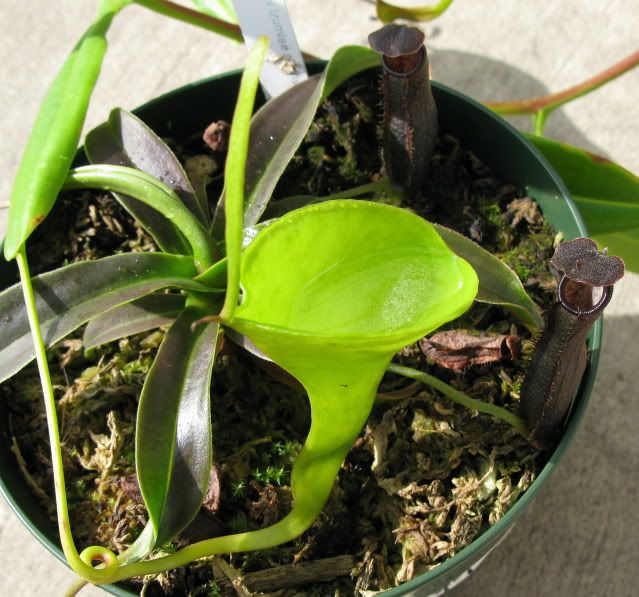 dvg