By
Durrendal
-
Posts: 26
Joined: Sun Mar 15, 2020 12:22 pm
- Fri Sep 18, 2020 11:57 am
#365403
Hi, I recently acquired a Drosera Adelae. It arrived in... less than ideal conditions but the detoriation just overnight has been astounding. I'm not sure what happened. Can you help me save it?
How it had arrived: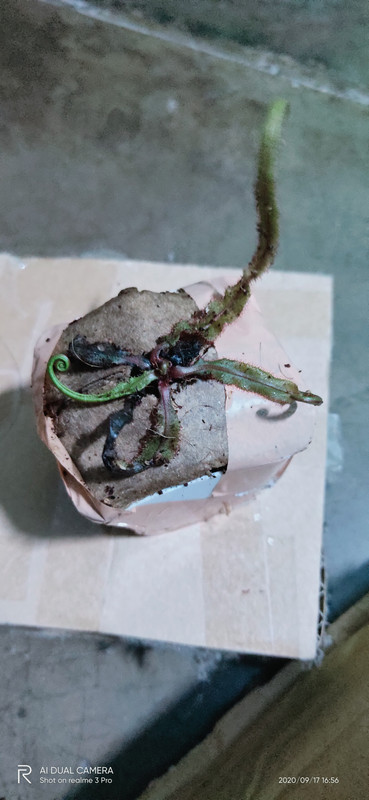 It had arrived in evening so I had kept it inside with a tray of water with 1/2inch water depth.
Condition next morning: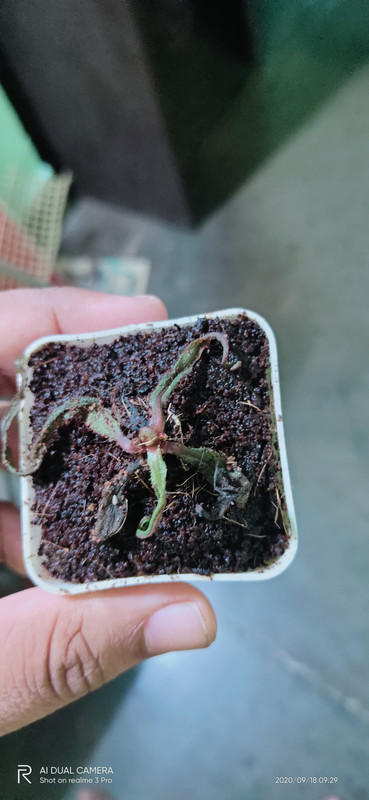 On advice of the seller, I had trimmed off the blackened leaves. I kept it outside in bright light, still in the bowl of water. It got some direct light while I was attending my online classes, but then I removed it to a bright light location.
Condition now:
So, is this is a goner? What could have happened to turn it into this in less than 24hrs? How can I save it?
Frankly, it's hard to get and expensive here so I don't want to lose this. Badly.
Note: traveled just 2 days. Sent potted by seller in Peat moss (personally, I don't know how peat moss looks, so can't tell if it's really that). Got a filliformis and binata along with it and they are alright, no such deterioration yet.
Please help.
Edit: I uprooted it once to check the roots. The lowest roots seem white. So that's a good sign, right??
Couldn't check the roots nearest to the plant since it was caked with peat moss and didn't want to break them by accident.
Last edited by
Durrendal
on Fri Sep 18, 2020 1:10 pm, edited 1 time in total.