By
cbennett4041
-
Posts: 489
Joined: Thu Aug 05, 2010 5:22 am
- Sat Oct 10, 2015 10:14 pm
#247241
Sarracenia moorei 'Corey's Green' x flava var. cuprea.
I have a boat load of these seedlings left after choosing my favorites. Most exhibit varying degrees of "coppertop" coloration and even some red veination. They were choking each other out badly, so I am sure even the 'littleuns' and greener ones in this litter will explode with growth and color once they are repotted. They are about eight months old, and I have been foliar fertilizing monthly and growing under lights 24 hours a day.
$8 buys you half of this container, probably about 70 seedlings if I had to guess (read: no promises on quantity, I am not counting these). There are two lots here. If you want both lots (all pictured) I will cut you a deal.
The last four pictures are the parent plants, my colloquially named moorei and cuprea respectively. Sorry I don't have on my phone better pictures of the bigger, prestine adult pitchers of the cuprea. Both plants are vigorous clumpers with generous height.
Add $4 for shipping.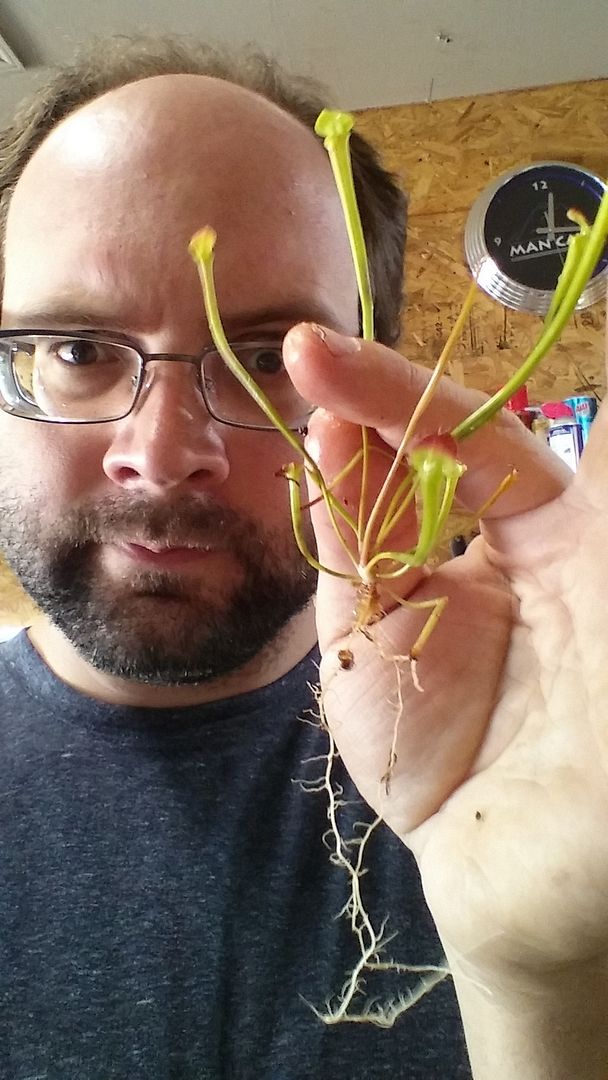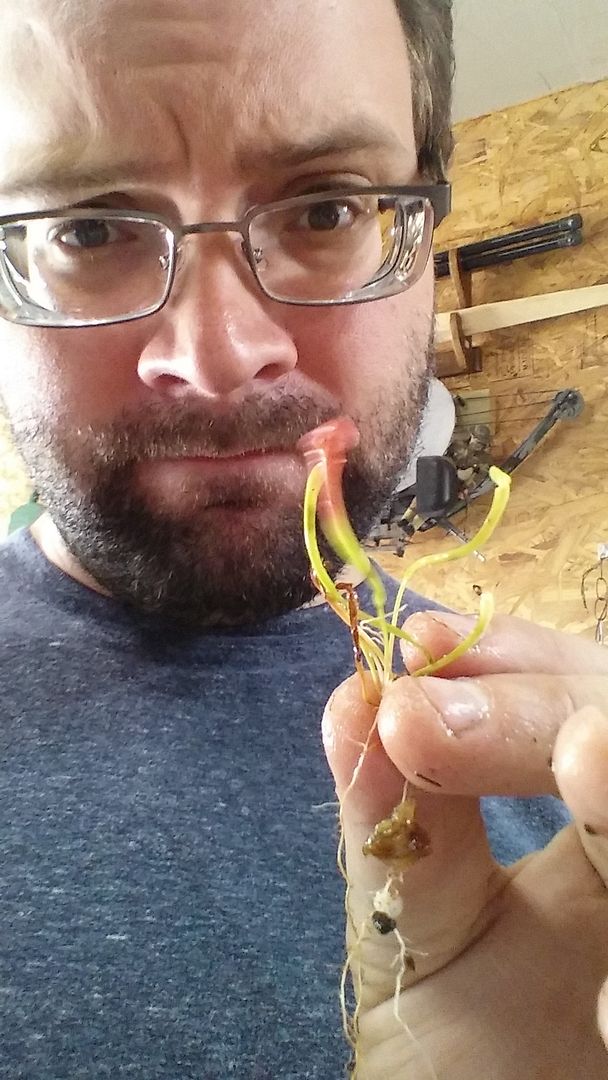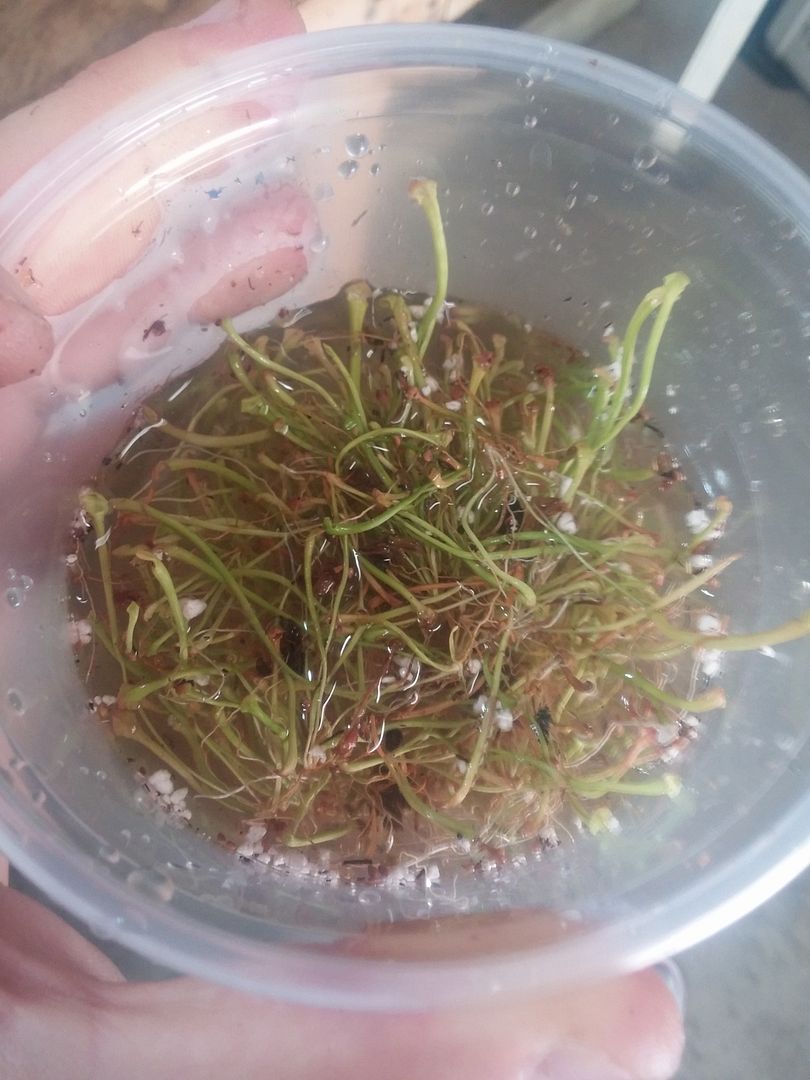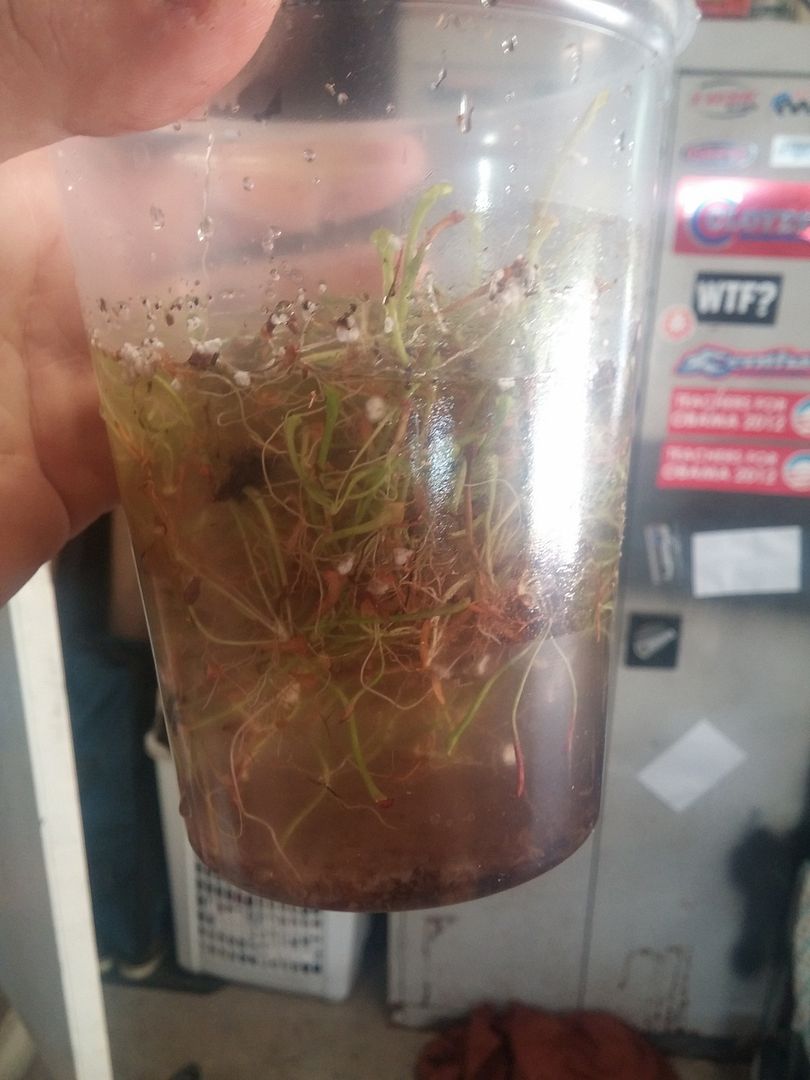 Last edited by
cbennett4041
on Sun Oct 11, 2015 1:32 am, edited 1 time in total.