By
ps3isawesome
-
Posts: 981
Joined: Sat Jul 26, 2014 7:09 pm
- Thu Sep 10, 2015 12:16 am
#243371
Brook's plant is amazing, just look at the size of this fat rhizome.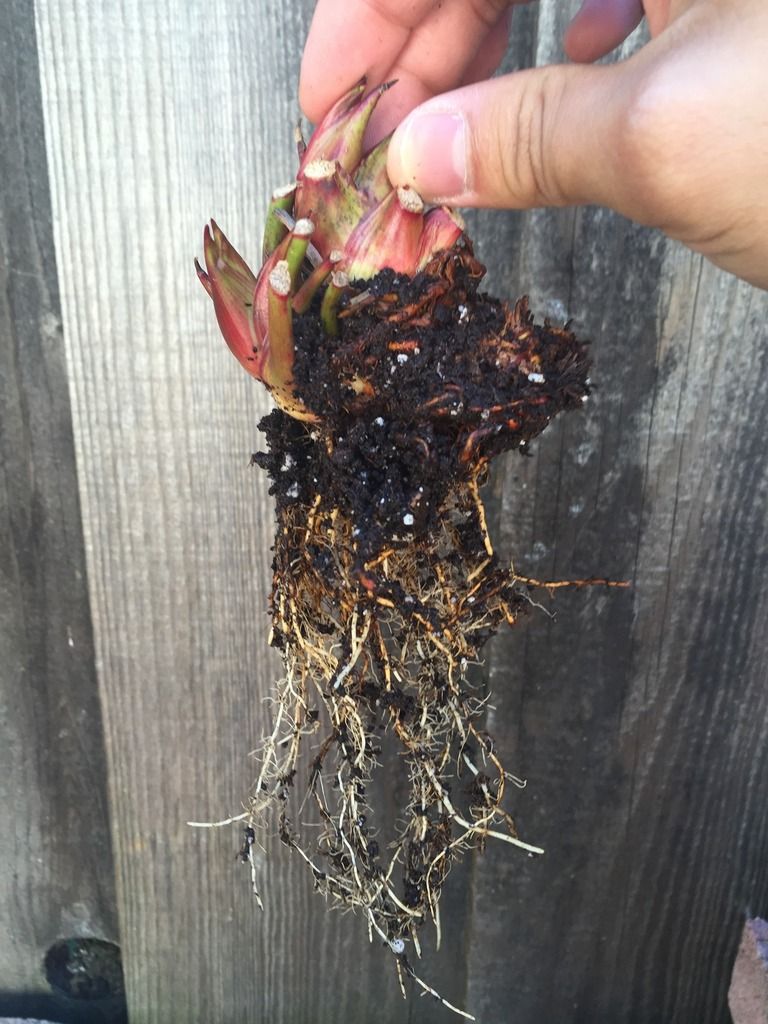 This plant wasn't doing well at all during spring because we think it was still adjusting. Brook was also nice enough to let me call him with questions and even offered another Leah for free if the one I have doesn't recover.
However, now that fall is here it's going all out. Look at all this beautiful pitchers it's rewarding me!