By
OR1ON
-
Posts: 276
Joined: Wed Apr 14, 2010 9:53 pm
- Fri Dec 30, 2011 8:33 pm
#127965
Since i got a random day off and my new plants arrived, i decided to spend some time in the back yard. I Potted my plants and took some pics. Here they are!
First are some pictures of my dormant VFT's. I live in SoCal so i leave my plants outside year round.
First up is my Akai Ryu. Color definitely improved after lack of sunlight if some of you remember my post during summer: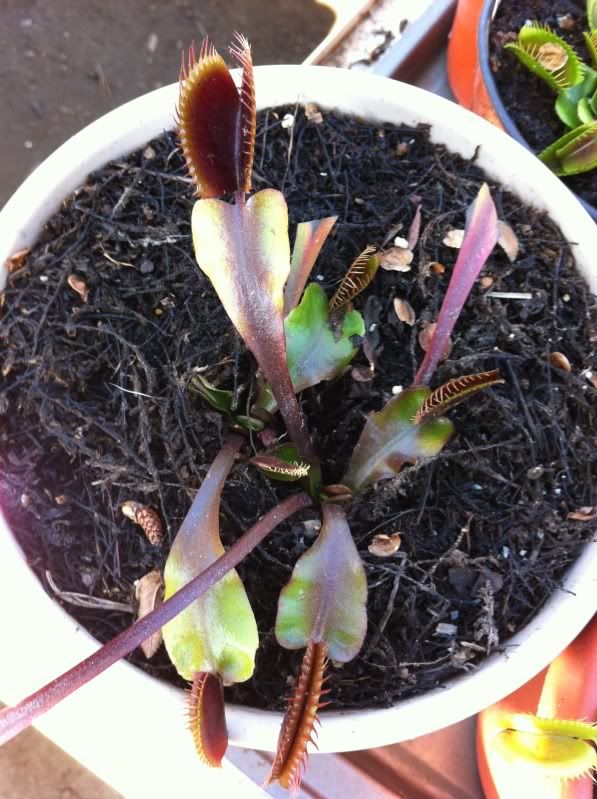 UP next is Big mouth: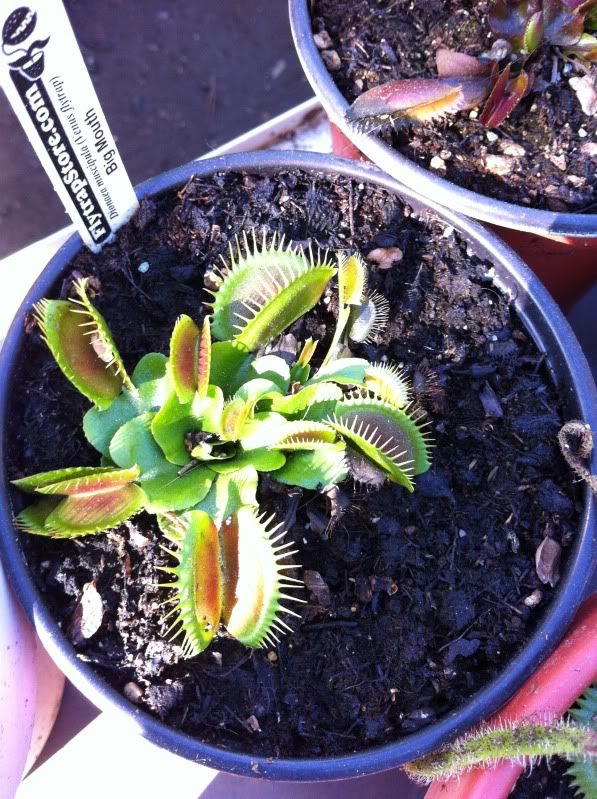 Red Piranhas: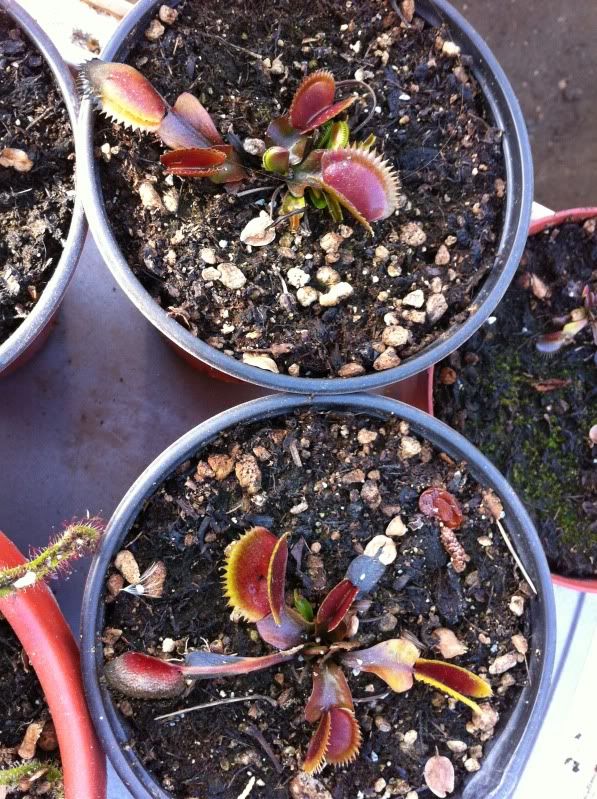 Pink Venus: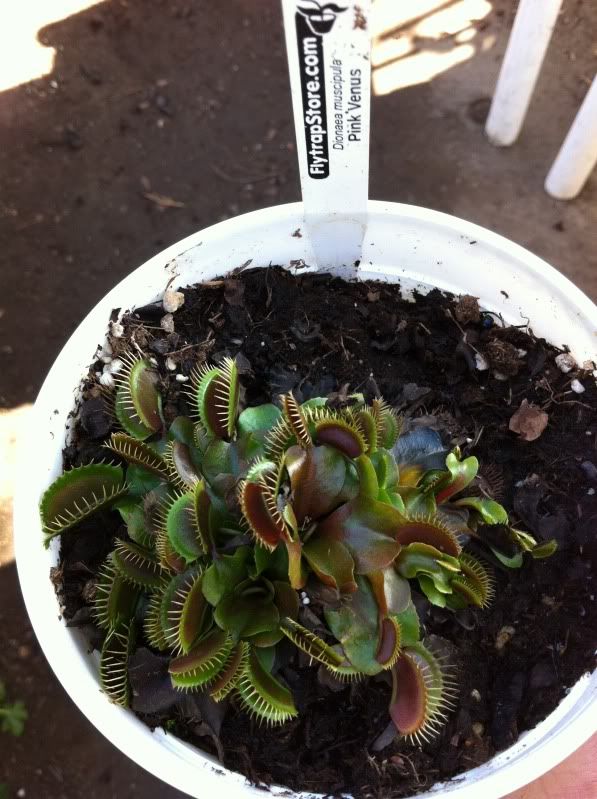 This is an FTS Dente sharing a pot with a Drosera. The drosera actually popped outta nowhere (random seed) and is now towewring over the dormant VFT: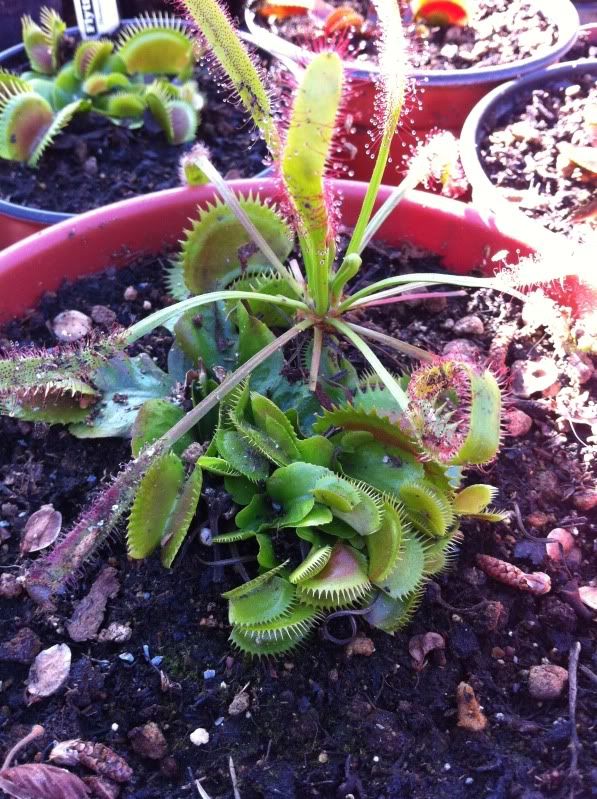 This is the second dormancy for this typical. Like last year, it kept its long leaves and nice sized traps. Its still very young. I think i'll keep an eye on it.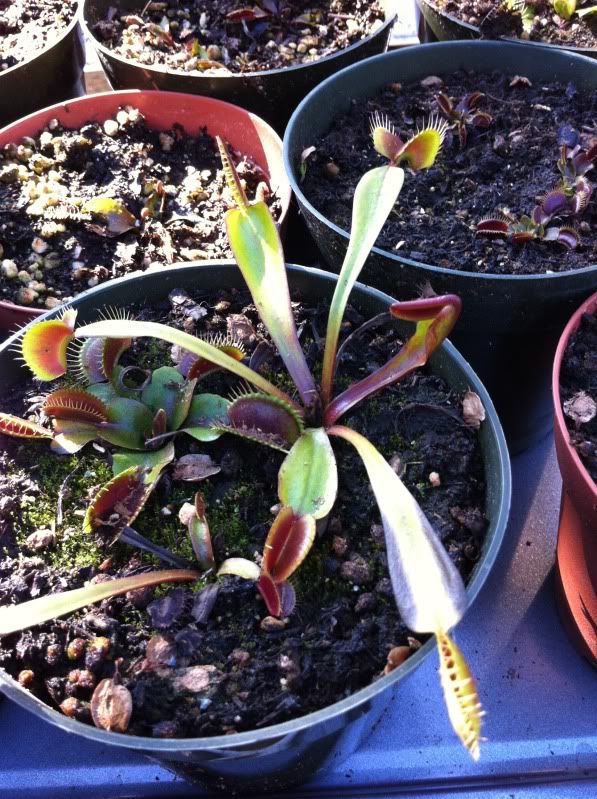 Last of the dormant pics is my Jaws. IT has become one of my all time fav's: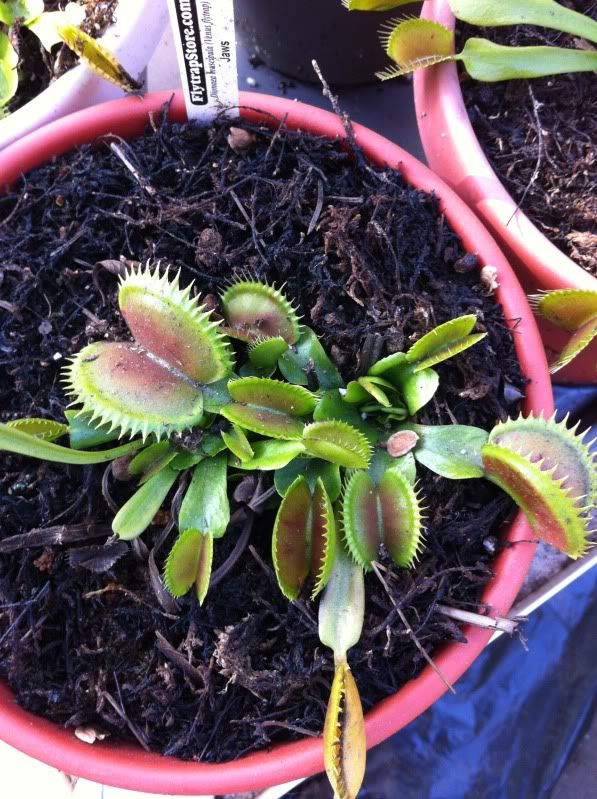 These aren't all my vft's just the ones i thought looked really good during dorancy. Up next are my new additions!
Korean Melody Sharks! Young adult and young plant: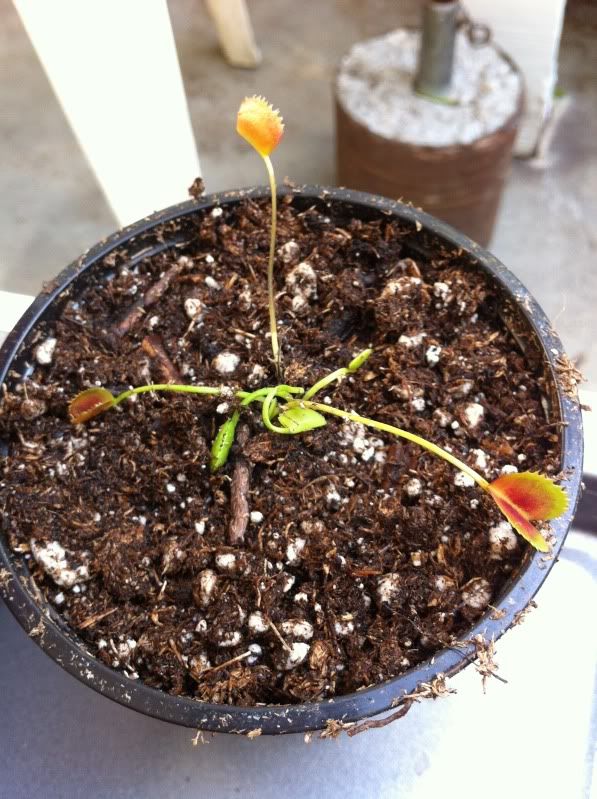 And an FTS Shogun Star: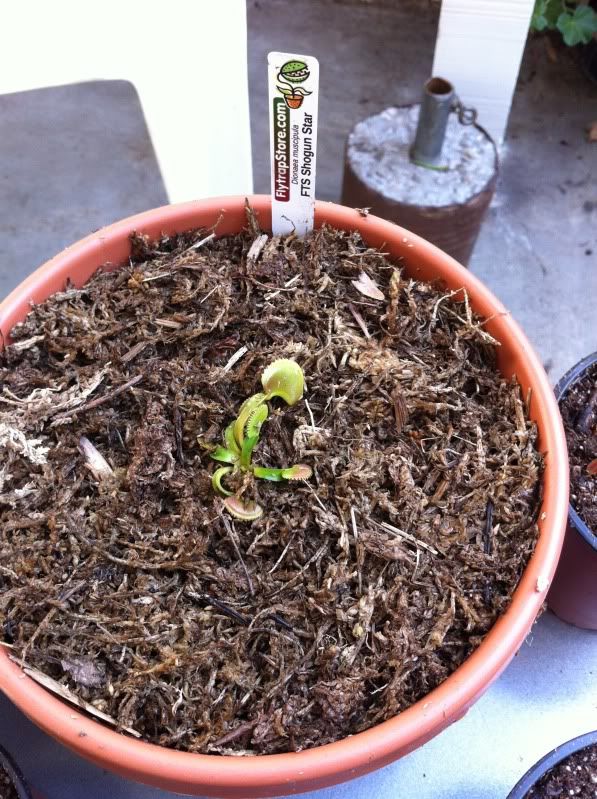 Thank You all! I hope you enjoyed! Any questions feel free to ask!
There is no emotion, there is peace.
There is no ignorance, there is knowledge.
There is no passion, there is serenity.
There is no chaos, there is harmony.
There is no death, there is the Force.