By
stry67
-
Posts: 99
Joined: Mon May 02, 2011 6:54 pm
- Thu May 05, 2011 8:27 pm
#101136
Got my order from this supplier today and to be short, I won't be ordering from them again. I placed my order with them the same time I placed a order with the guys here at VFTcare. This retailer is in MD which is 1 state from me and they charged me double shipping that VFTcare did and actually shipped the very same method and size box. I received their order a day after the VFTcare's order arrived. So for the exact same box and shipping method, I paid double and got it a day after VFTcare's order arrived. The pictures of the plants that I got and planted from VFTcare can be found here,
http://www.flytrapcare.com/phpBB3/got-m ... 10717.html
. These plants from CPN are so small that I can't tell if they are what I ordered or just 2 typicals. Mind you, these werent cheap, 12 bucks each. In all my pictures, i used the same red, plastic cap from a 2-liter bottle of soda.Sighs...
The following are pictures of the 2 plants I got from CPN.
Fused tooth (hopefully)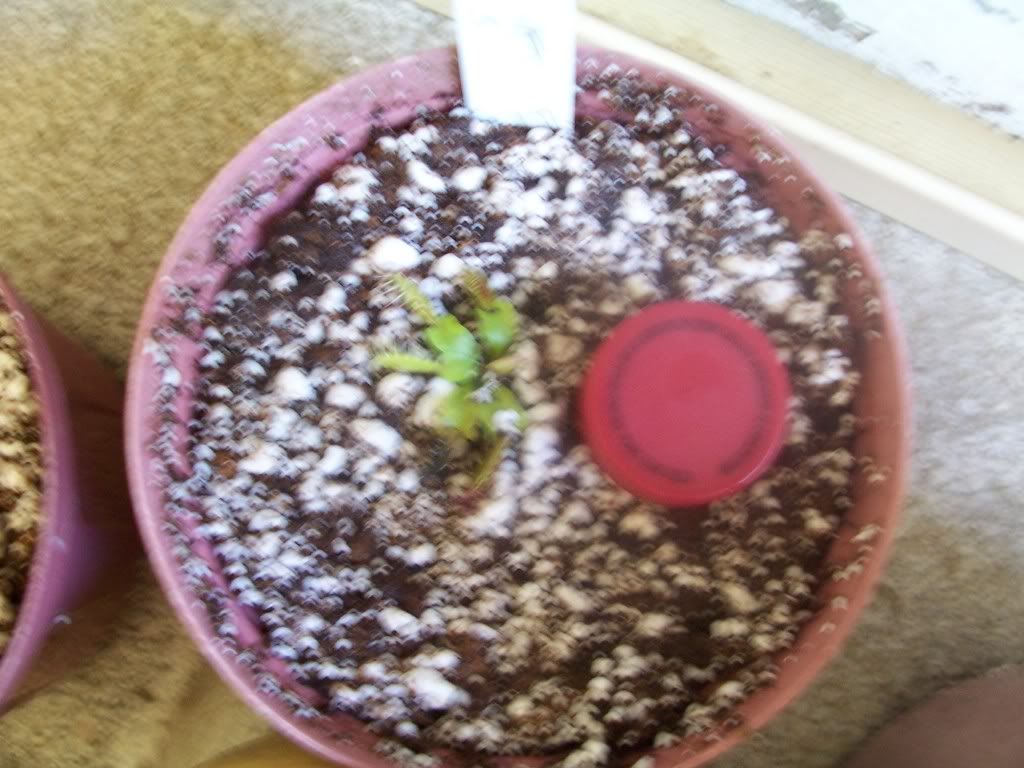 paradisa (hopefully)