By
stry67
-
Posts: 99
Joined: Mon May 02, 2011 6:54 pm
- Thu May 05, 2011 8:12 pm
#101132
Well yesterday I got my order from VFT, potted it up and took pics! I also placed a order with a competitor and will be posting a thread about that expierence in the other forum for suppliers.
Needless to say I am quite happy with my VFT's from VTC! I ordered a B52, a Aku and some seeds. The following are pics of the planted up traps! In the pictures is a red cap off a 2-liter bottle for size comparison.
My Aku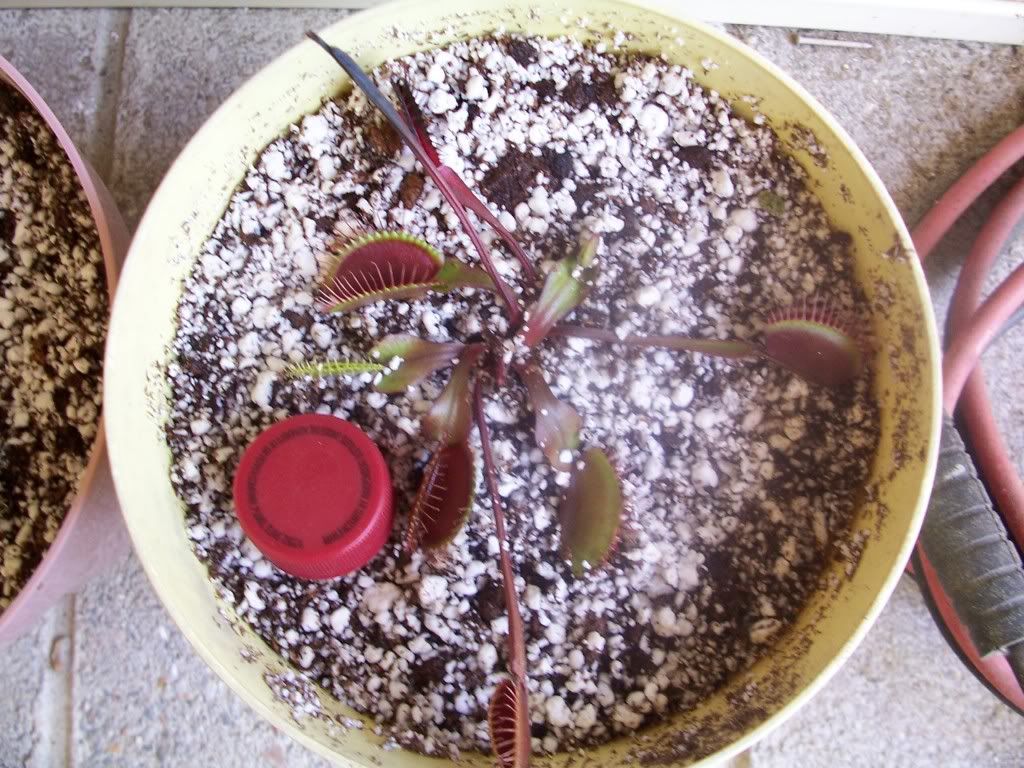 My B52
I can't wait to see what the seeds bring!