By
GardenNub
-
Posts: 176
Joined: Sat Jan 29, 2011 1:01 am
- Sun Feb 13, 2011 8:47 pm
#89131
Ok so as some of you may know already, I have recently purchased a new light. Heres the setup...
1 - 2 ft 4 bulb T5 high output fluorescent light (96 watts, 8000 lumens)
1 - $20 coffee table from ikea
4 - metal brackets to attach light to table
Because I have very little space in my apartment I wanted to have a grow light area which doubled as a coffee table...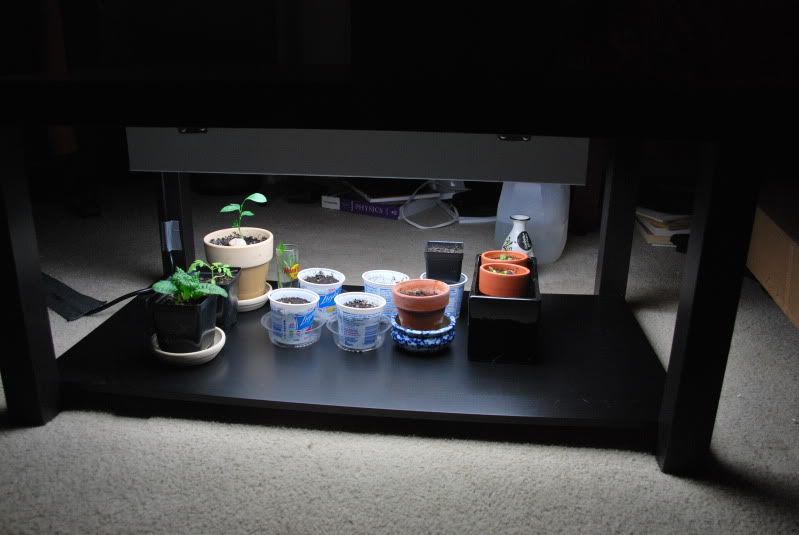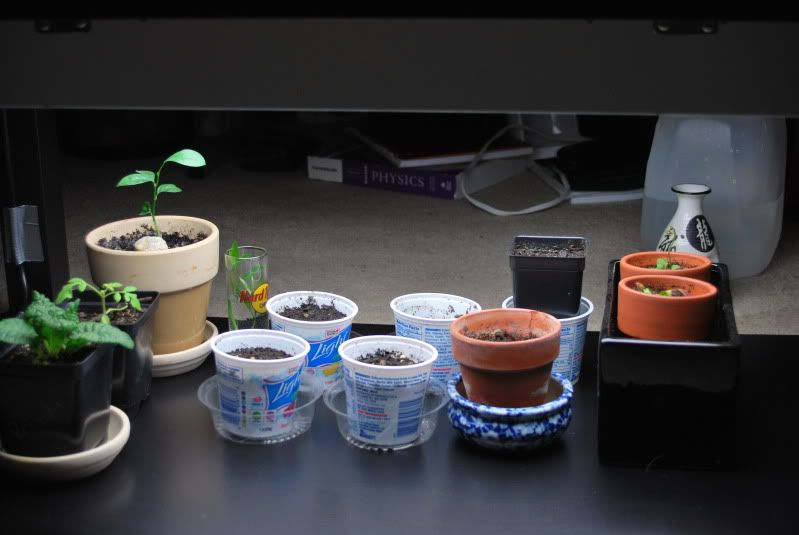 I have a timer, currently keeping it at about 13 hours of light 11 hours of dark. I plant to up the hours of light in the future. I also have a fan that comes on at the same time as the light to keep it from getting to hot under there, as I have it covered with a tablecloth to keep the light from bothering me in the AM (it turns on around 5). Any suggestions on what I can do better? Thanks!