By
mikefallen13
-
Posts: 72
Joined: Tue Jul 05, 2011 8:37 pm
- Wed Jul 06, 2011 12:34 am
#111098
I figured I'd start a photo thread for my nepenthes collection ill probably update it fairly often.
Well to start here's my setup....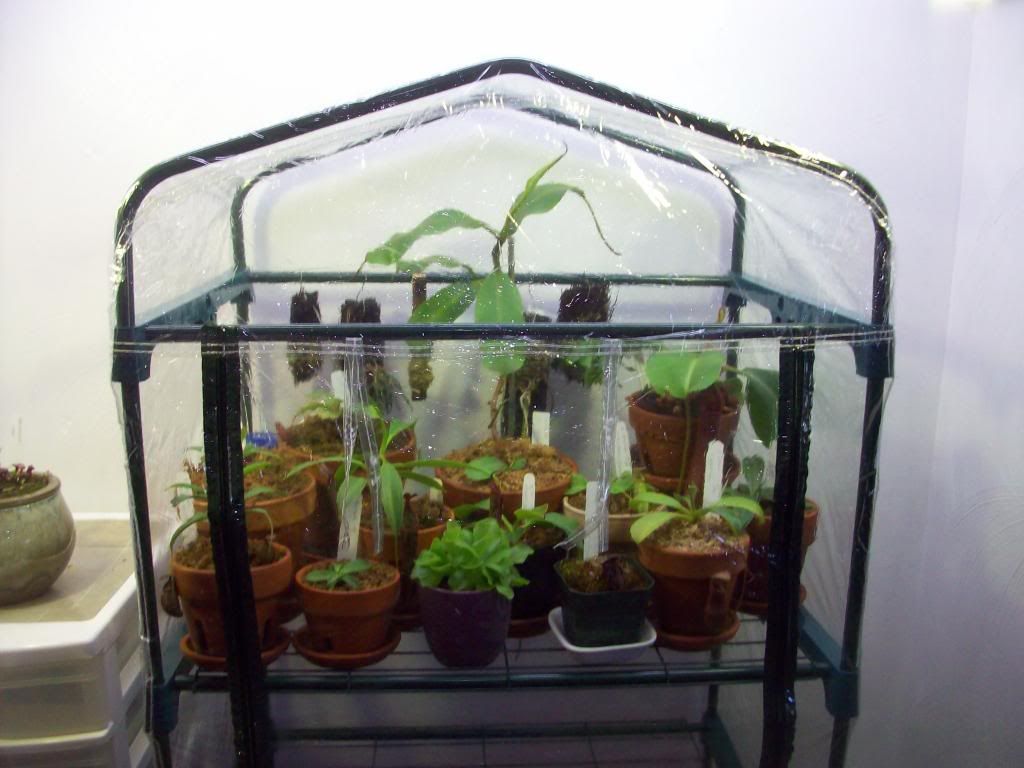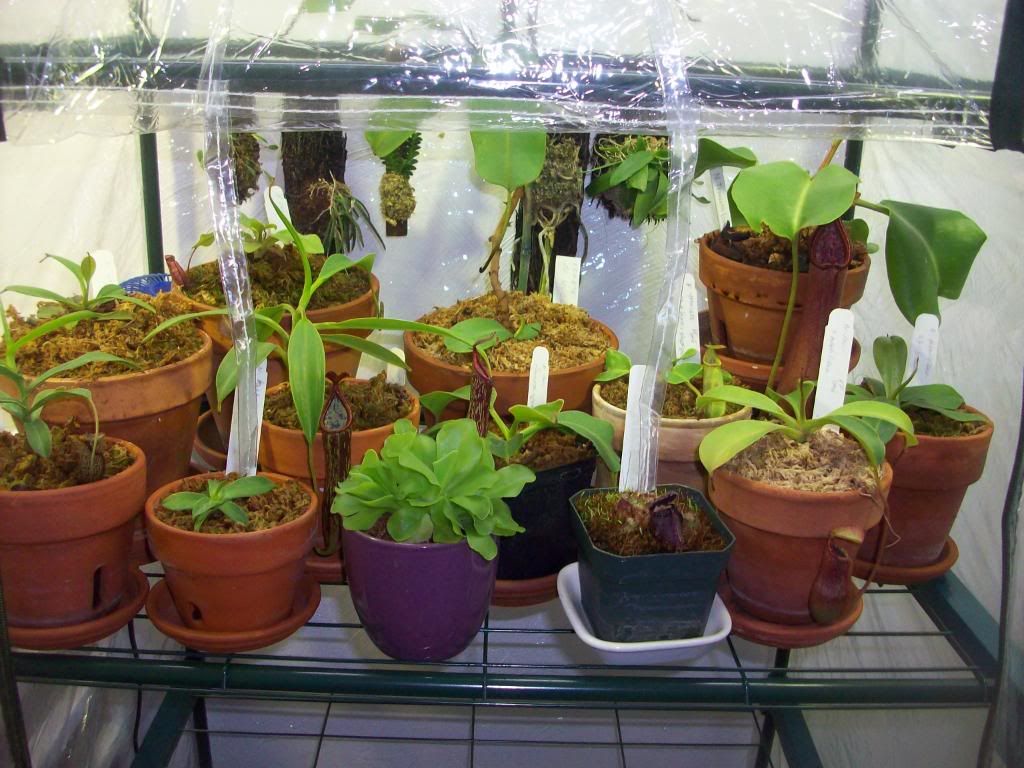 N. Truncata 'pasian' 8"inch pitcher fully colored, it starts out with a striped peristome....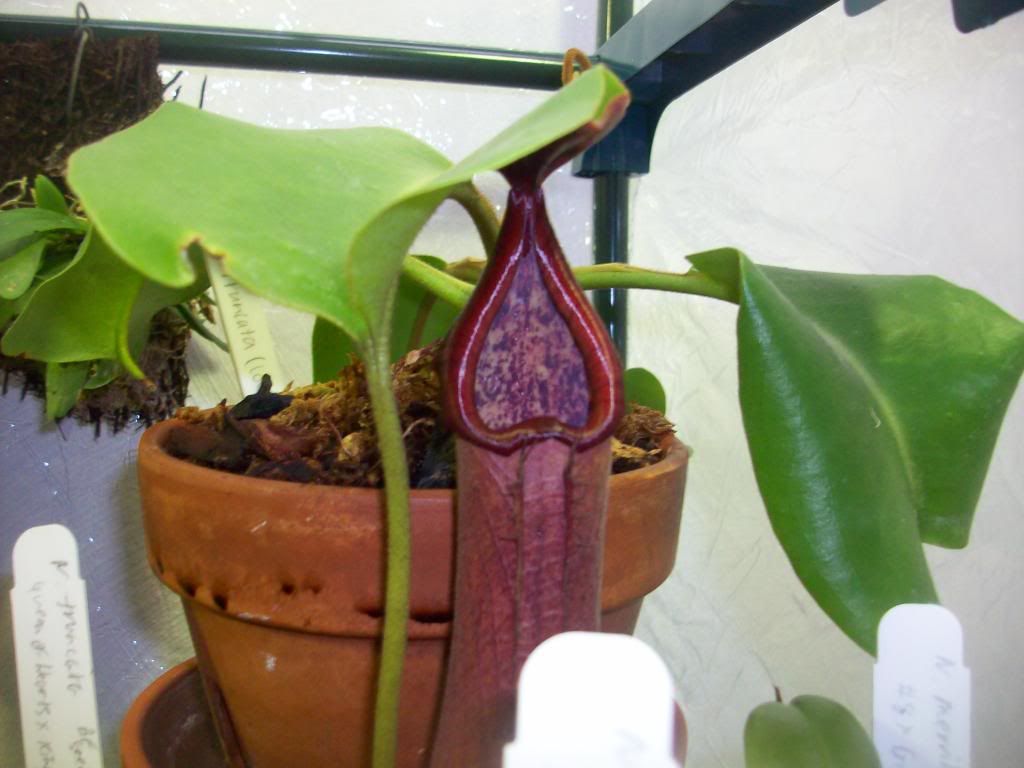 N. Truncata 'Queen of Hearts' * 'King of Spades' hey! I though it was supposed to black!!!
N. Lowii * truncata 'squat' this thing is growing like a weed!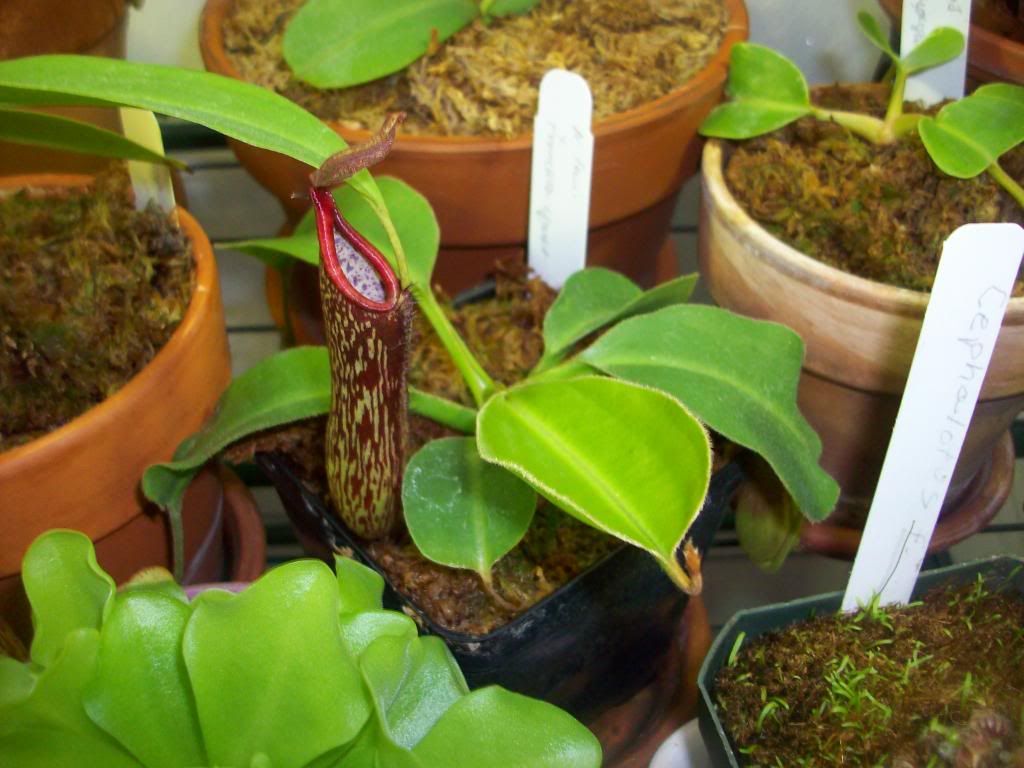 I'll take more pics tomorrow!
Last edited by
mikefallen13
on Wed Feb 08, 2017 2:23 am, edited 1 time in total.