By
Zanny
-
Posts: 7
Joined: Tue Mar 31, 2015 10:49 pm
- Tue Mar 31, 2015 11:22 pm
#226838
I just noticed the top leaves on my Nepenthes are looking off. I moved it from outside the front of the house to the back so when it rains it would get more rain. It has been doing great! Til today. It got a wasp in it's only remaining pitcher yesterday and today it's top leaves are looking like the color is being drained from them. It hasn't rained in a while so I have been watering it with some filtered water. The dirt is still moist from yesterday so I didn't water it today. It is getting a few hours more sunlight than it was in the front of the house. So could it be getting too much sunlight? Humidity has been low too lately upper 30s or lower 40s%. My small Nepenthes is doing fine but it is still in the front of the house.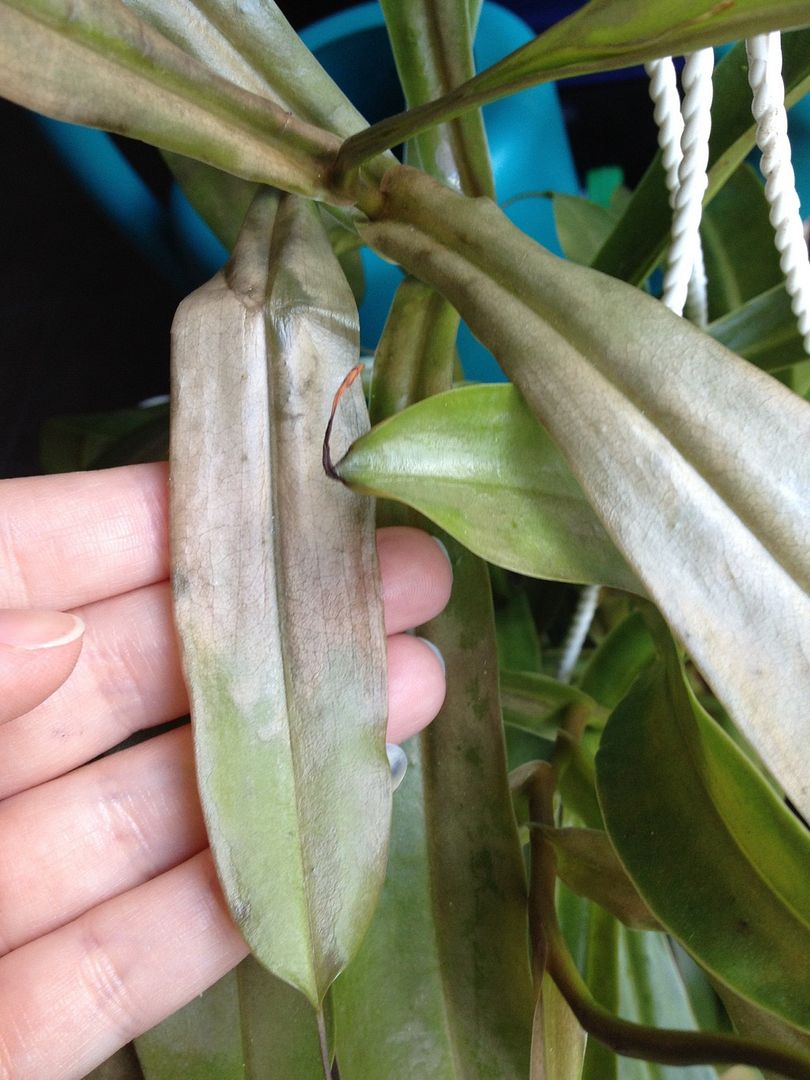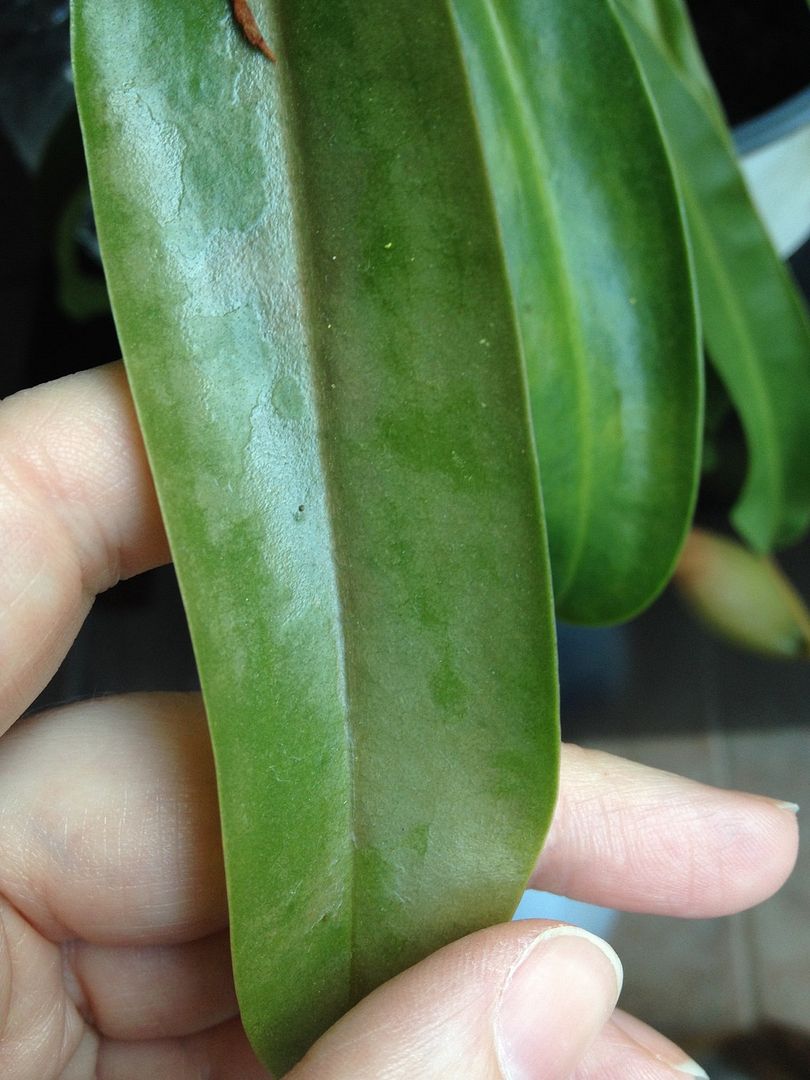 This is only my second carnivorous plant. The first one I got was a much smaller Nepenthes. All I know is that they are two different species.
If anyone could help me out here I would be so thankful!
Thanks a bunch!