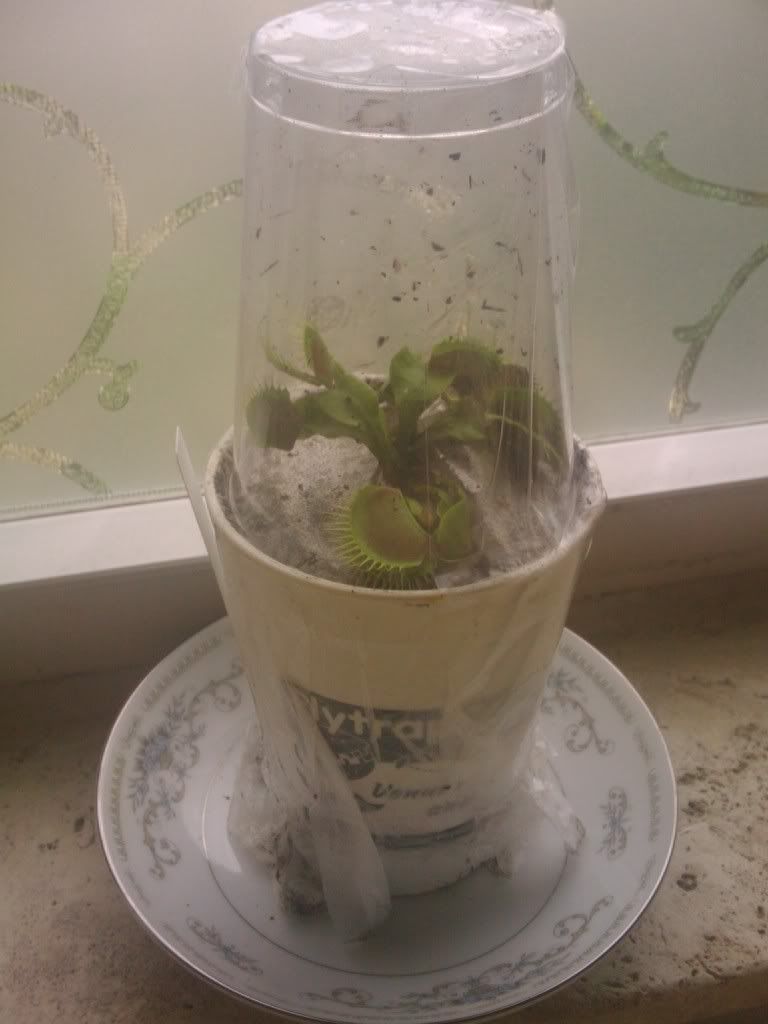 I just got my adorable big mouth in the mail and it's my first vft plant so I need some advice!!
The plant was very well packaged with covering over the soil and a cover over the whole plant. I need advice on how to acclimate it!!
Should I take off the covering over the soil? Should I remove the plastic dome? - I think I should slowly remove the dome but, how long should I wait and how do I make this gradual process.
AlSO, I would like acclimation advice on a mix environment. I leave in south florida. I would like this to be an indoor plant, but there' some beautiful sun out there, so once I acclimate it to my apartment can I also take it out for some direct sun? how soon can I start doing that, and how long should I leave it outside for?
So I guess I'm looking for advice on acclimating it to my room, then acclimating it to be able to enjoy outdoors once a while.
One last question, should I water it right away? I can put water in the sauce dish but the top soil looks like there's still alot of moisture retained due to proper packaging.
Thanks in advance!