By
Richardavion
-
Posts: 121
Joined: Mon Dec 27, 2010 4:07 pm
- Thu Mar 03, 2011 11:52 am
#92187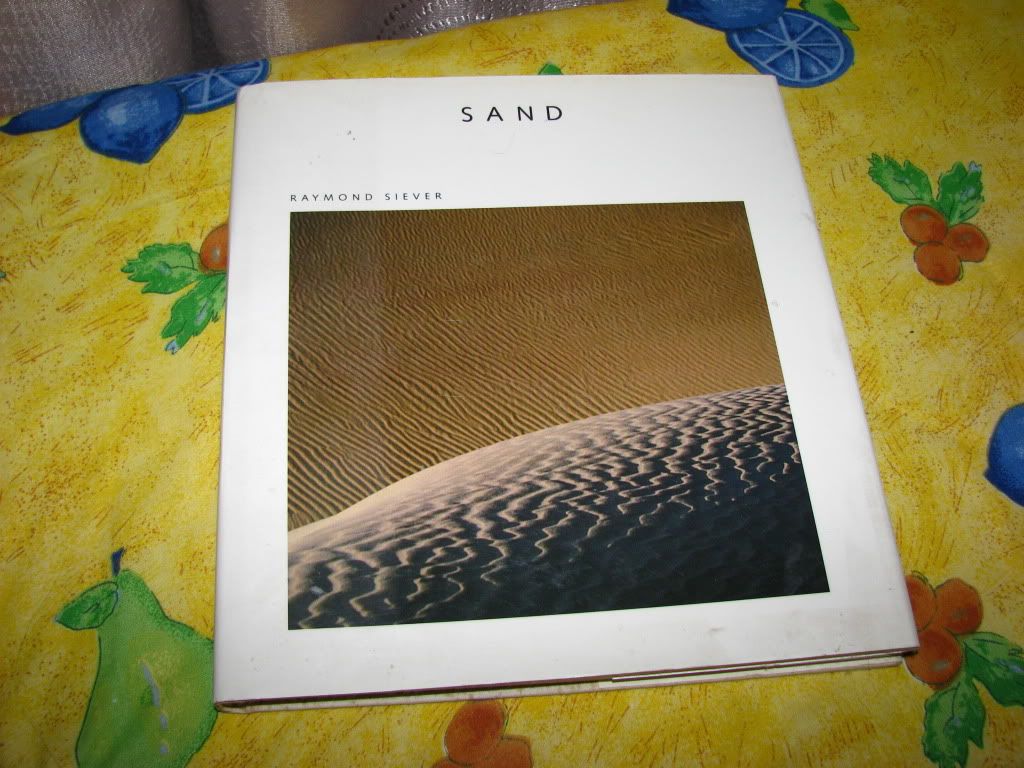 OK ... So-If-You're 'Been' Following The KEOUGH's K140 Sand / Sloans' CYCLONE-'Doost' Thread You Should by-Now Have-R-Dustbin Somewhat Looking-like THIS:
The-Sand Should 'Now'-be YELLOW (Perhaps-with Grey, Blue &-or Purplely-Patches Here-&-There) With Pools-of Orange-Brown IRON-II-Chloride Languishing Thereabouts.
Now-You Need to-Get-Yourself R-Few SMITHERS-"Oasis" 'Floral'-Foam Bricks R-Fairly-'Squarish' Container of-Sorts: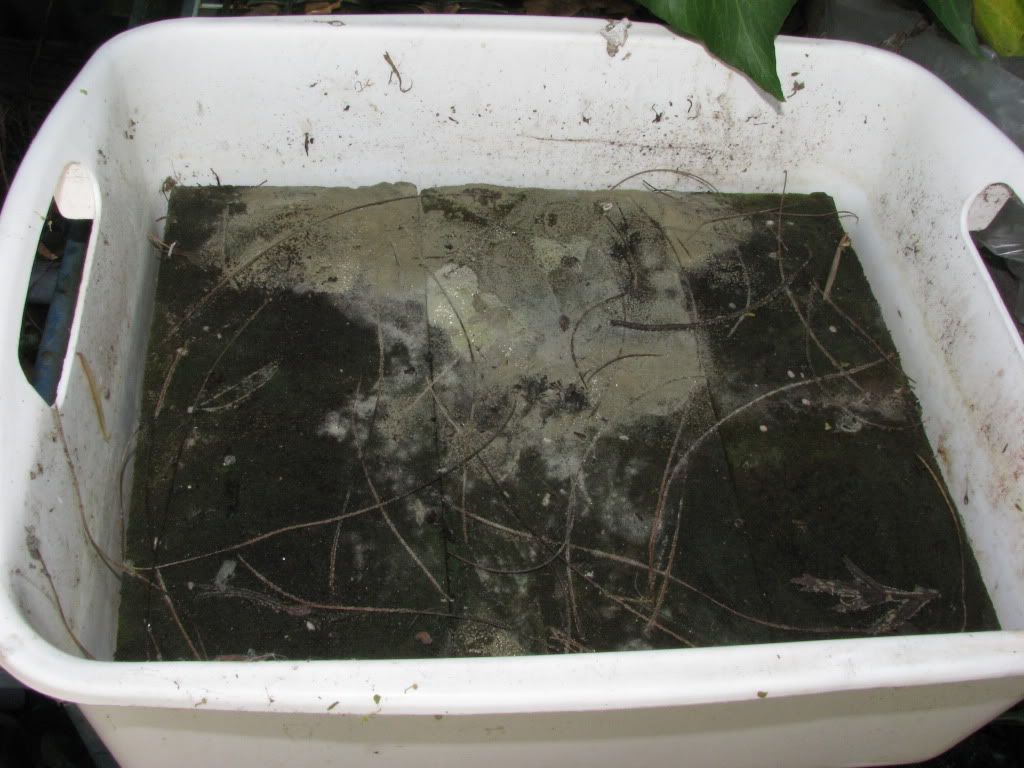 Don't-'Worry' ... It-Doesn't have to-'Look' Too-SPECCOID ... Just Has-to-Be SAFE-&-'Functional' ... So-'Considering' You'll-be Using ACID It's-Best to-Incorporate R-Few Safety-(OVER-Flow)-Precautions Into the-Model:
Make-'Sure' The-Holes R-Fully-Functional & Uncloggable (Probably 'Best' to-Use-R-'SLOT' If-Neccessary) &-'PRIME' The Bricks &-Bath as-Needed:
Now You'll-be Placing R-Modified-Pot Onto This 'Platform' Like-SO: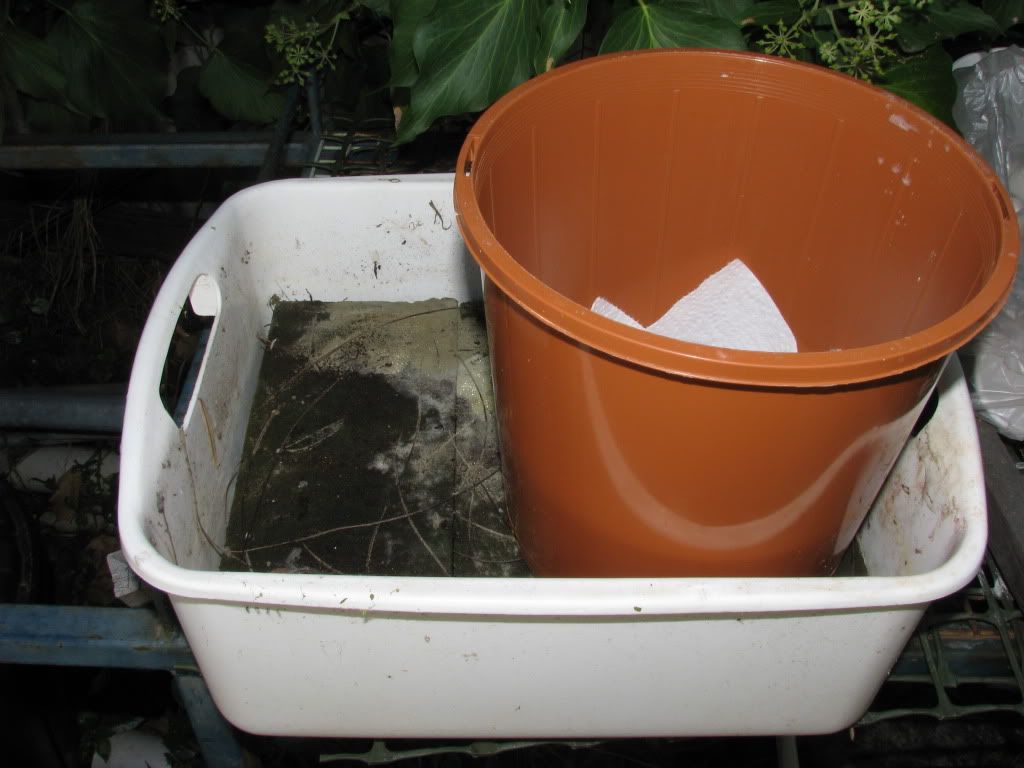 &-HERE's-'How' to make the-Necessary Adjustments for The-Pot:
FIRST Take-R ~ 4.5-Litre Pot & Cut-The-Base Out-of-It Like-SO:
Now Cut-R DISC of Plastic-Impregnated Fibreglass FLYWIRE to-Size: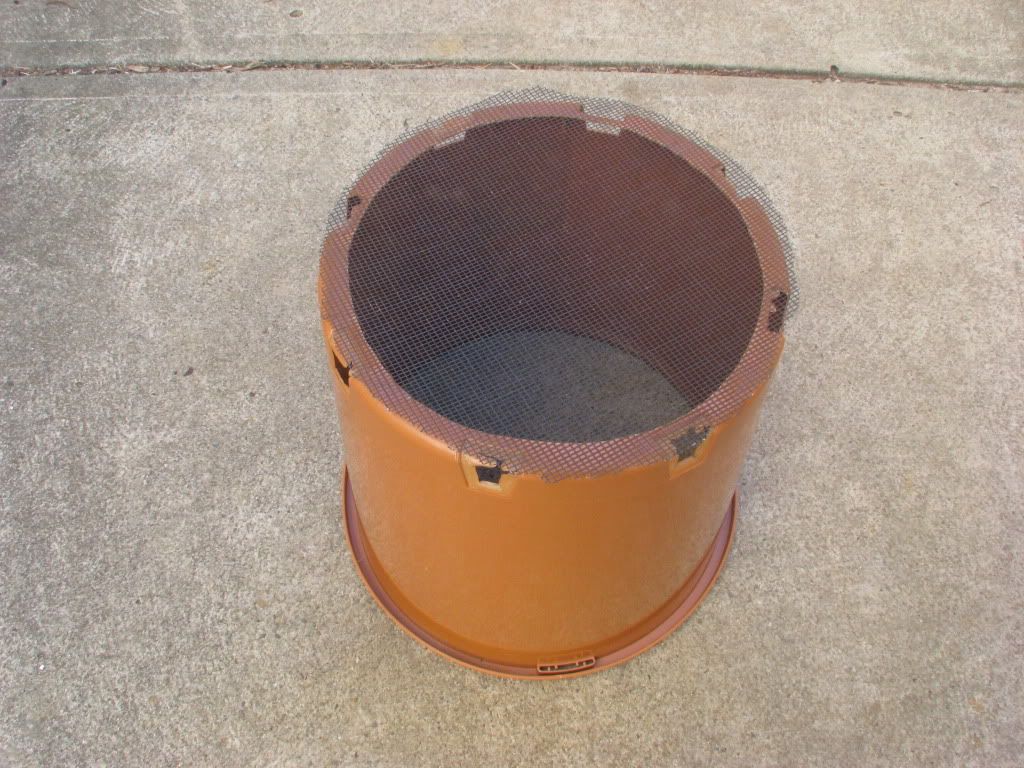 Place-it SO:
Now Take Two-Sheets of Kitchen-Wipes Towelling:
Place-Them In-the-BOTTOM-of-The-Pot Like-SO:
Place The-Pot ON Your Housing as-Shown Before.
Now Place Your-Dustbin Within Close-Proximity to-Your Housing & C-A-R-E-F-U-L-L-Y!!! >(*~*)< SCOOP-Out Your 'First' Trowel of ACIDIC-Sand: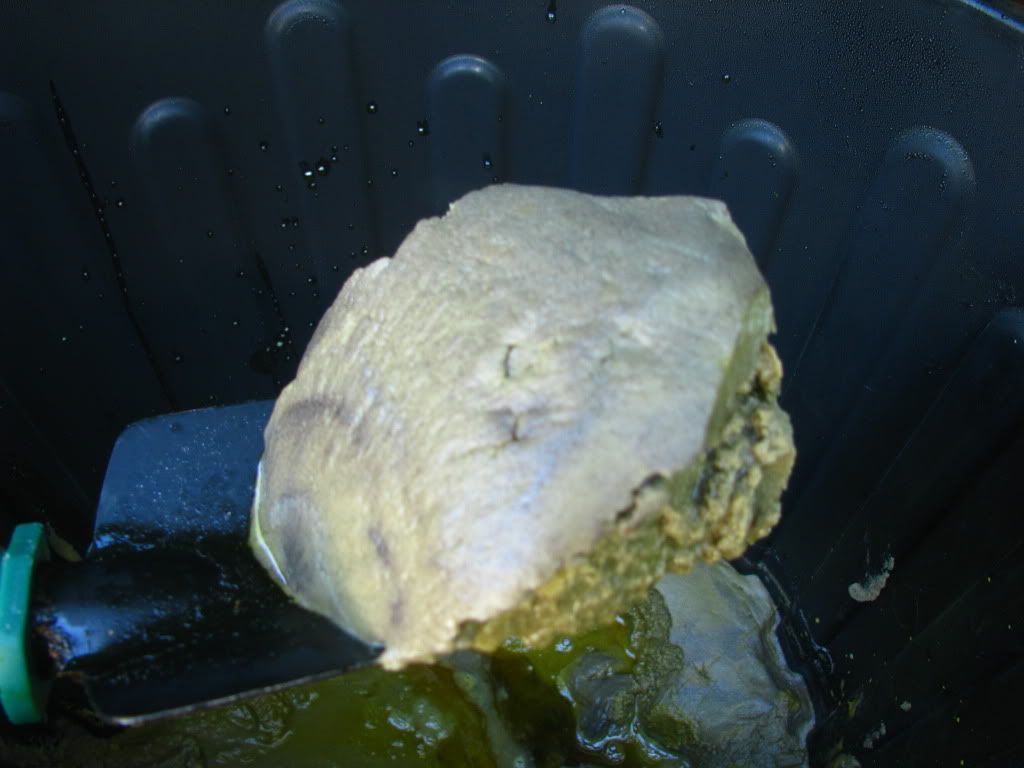 NOW Place-It IN The Bottom-of Your Pot On-The-Housing: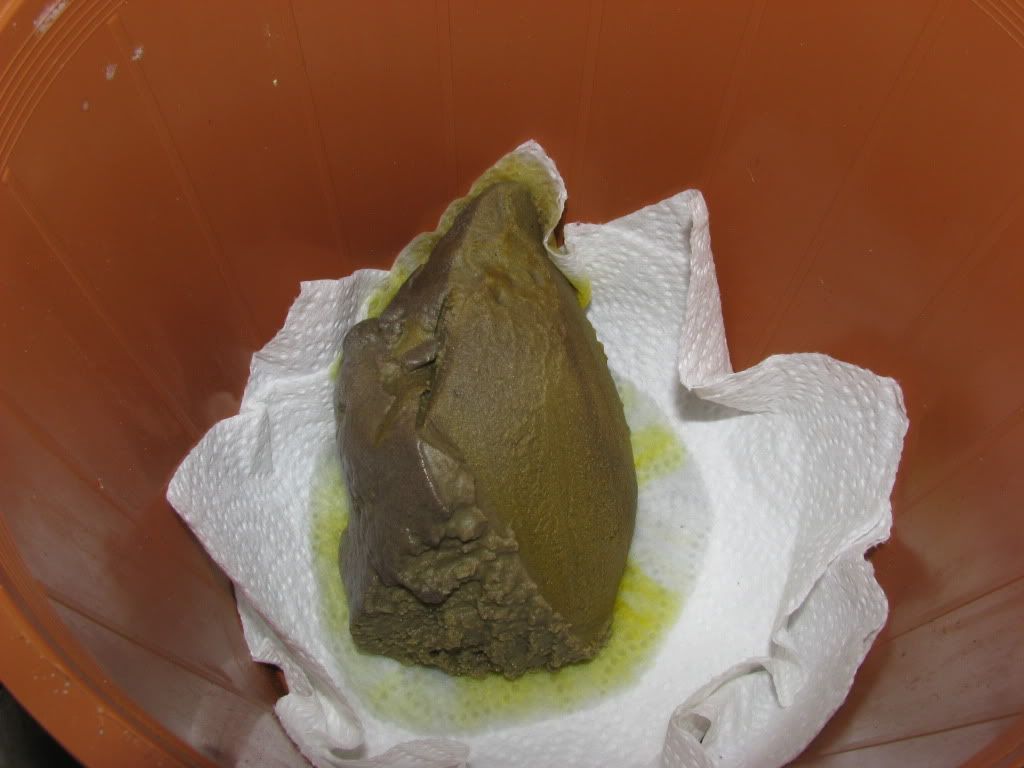 Continue-On 'Untill' Your-Pot Is 'Just'-Over HALF-Full with ACIDIC-Sand:
Let the-'Excess' Acid Filter-OUT of The System ... Being-Carefully that-Nothing CLOGGS, so-to-Speak for-R Backlog of-Acid Can-Be Very-Dangerous if-'Not' NEUTRALISED: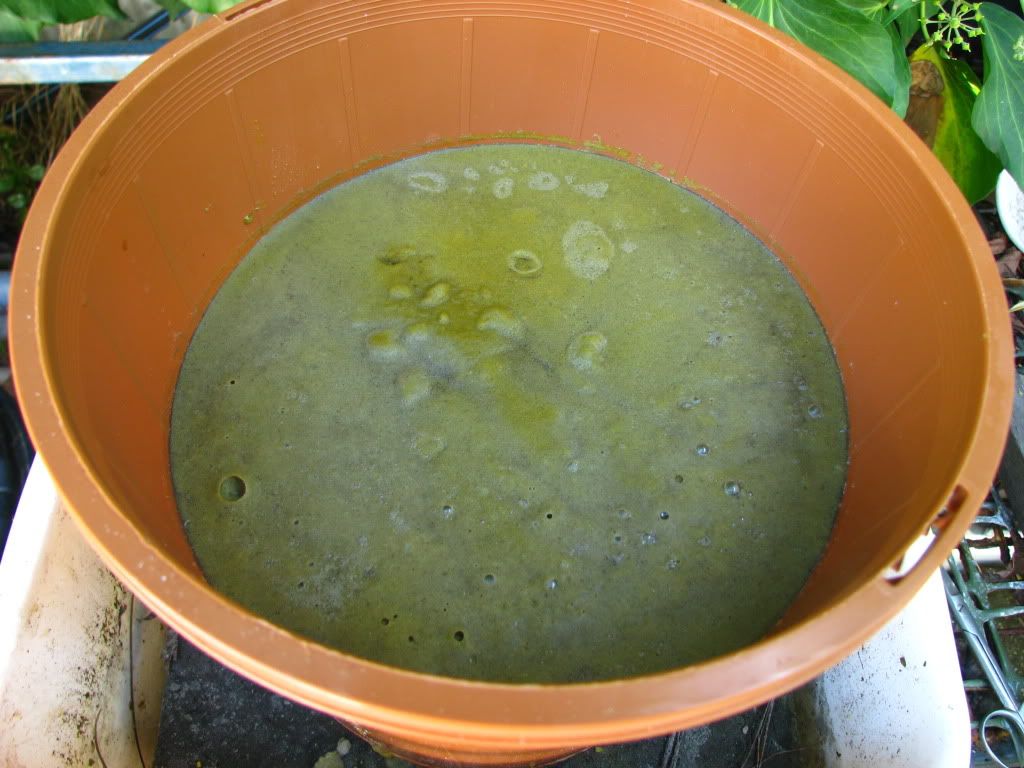 Now Cut-R PLACER Out-of-An Old Chinese-Food Container: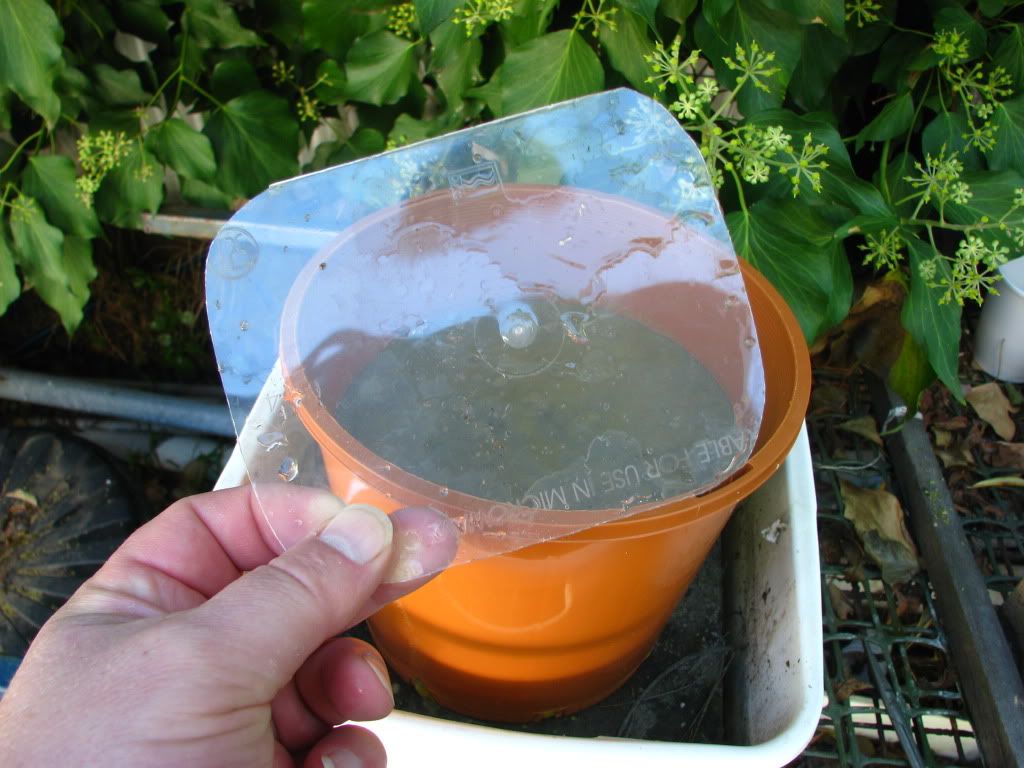 & Place-it THUS: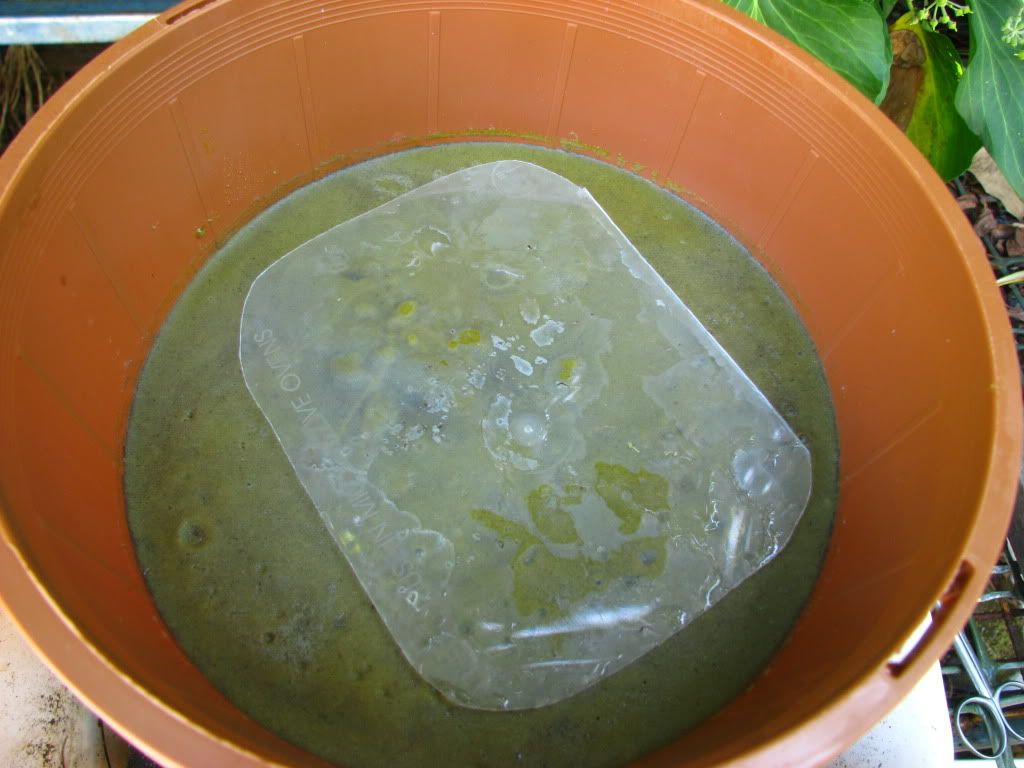 On-'Top' Of the Still Very-Acid Sand.
Carefully Fill the UPPER-Half of the-Pot with Water making-Sure that the-Placer 'Floats' &-Protects The-'SURFACE' of teh Sand from General-Exposure from The Inflow / Flux of-Water:
Place-R-Cover ON-Top &-'Allow' to-STAND: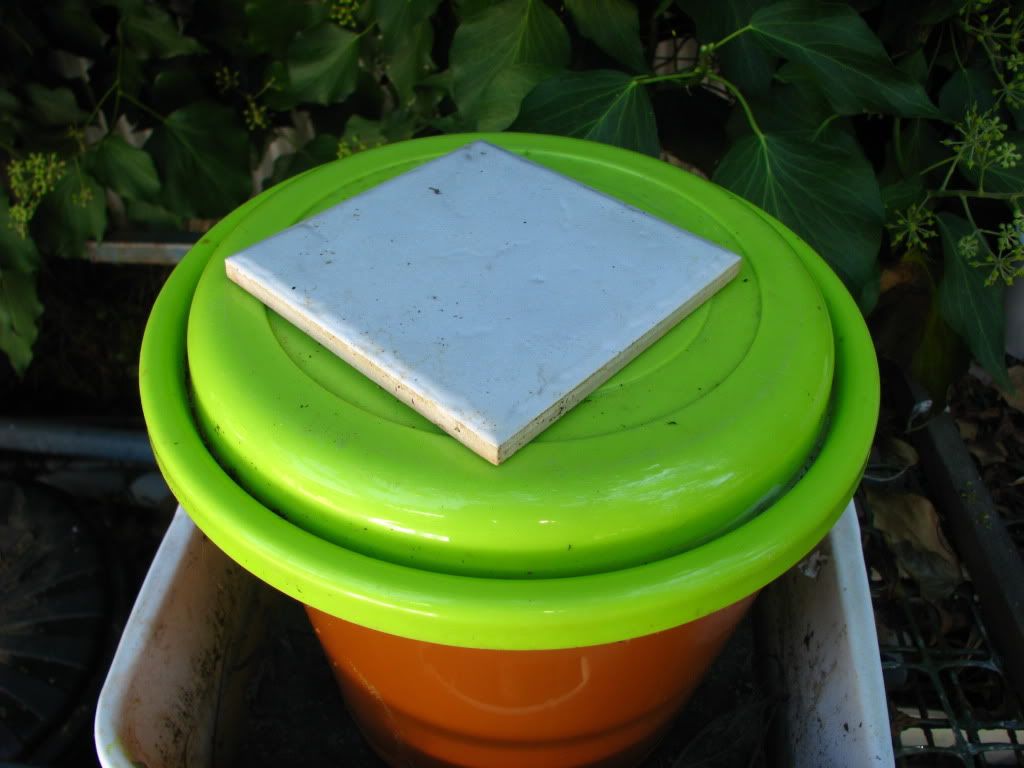 Outflow Should-be 'About' 1DPS IE One 'Drip'-Per-Second: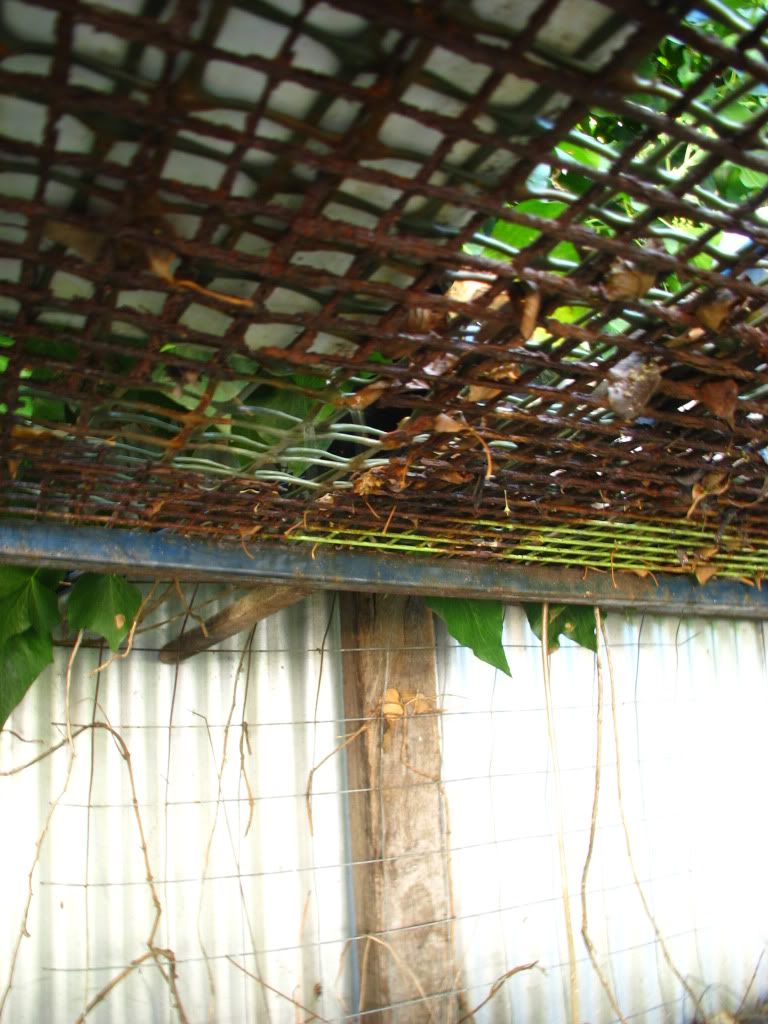 &-'Best' Deposited ONTO R 2-3-inch-layer of Course DOLOMITE-Limestone [Calcium-Magnesium CARBONATE] for Good-&-Rapid NEUTRALISATION (Underbench).
The-FIRST-'Flush' Will-'Drop' The-pH from 1-to-about-~2.5
Subsequent-Flushes:
Will-Take The pH to-Near-NEUTRAl IE Around pH-7 Depending-On The-'Fineness' of the-Sand You-R Using. (3-4 fFushes for Fine-Sand Only 2-3 for Course so-to-Speak).
LEAVING-You With Something Approximating The-Following: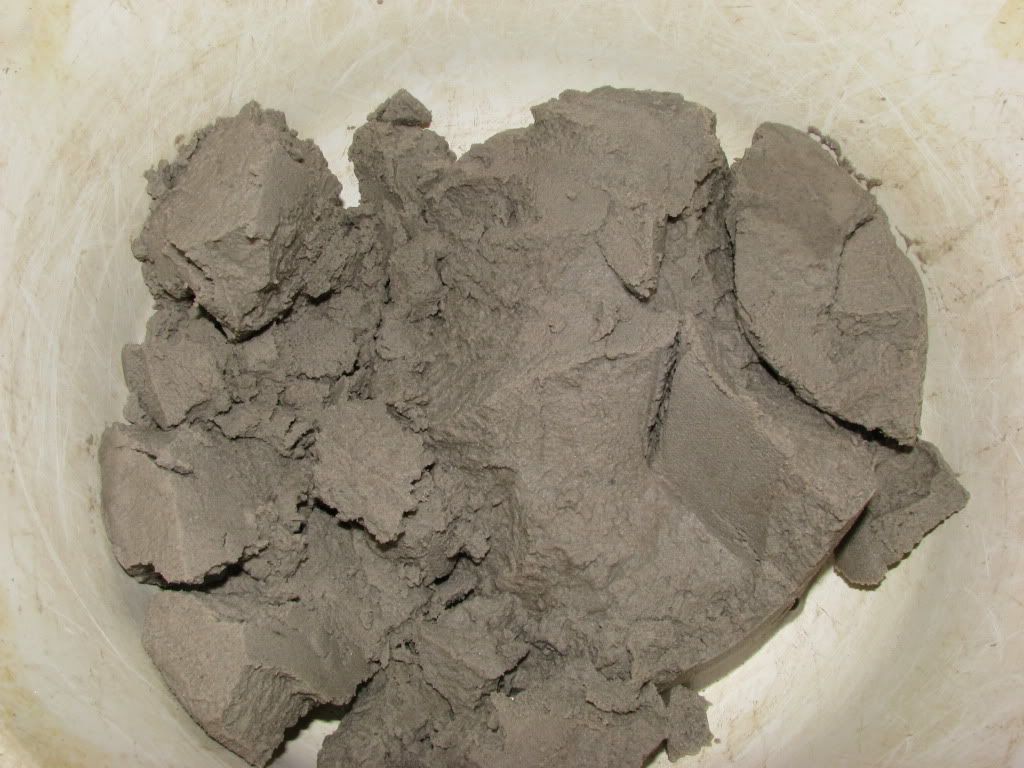 Something Closely-Resembl'e'ling SILVER-Sand ... Though if-You 'Want' Absolutely Crystal-White Granules ... Just-LEAVE The Sand In-The-Dustbin for 1-2 months or-Perhaps Even ... Just-have One-Sitting-Aside for Extended Periods-of-Time Say-In The-'OFF'-Season to-Potting-UP Etc, Etc. so-to-Pseak!!!?? >(*~*)< / >(*U^)<