The Art Department
This blog will be highlighting and showcasing Art and Artists who have used the subject of carnivores within the plant world.
Hope you will enjoy this journey through the world of Art.
If you have a favourite carnivorous plant artist and would like them to be showcased within this blog, do please PM me
(I do have a BA hons in fine art and am a new Pitcher Plant keeper)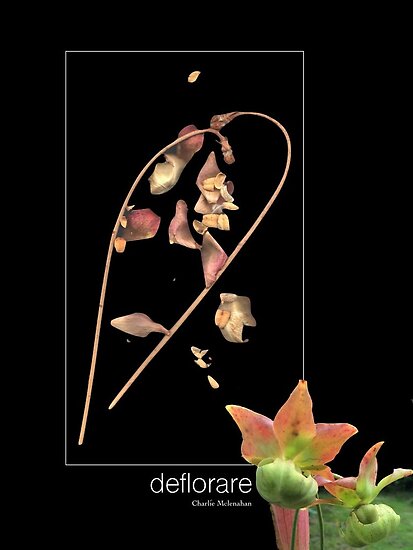 ORIGIN late Middle English: from Old French desflourer,
from a variant of late Latin deflorare,
from de- (expressing removal) + Latin flos, flor- 'a flower'.
Artist Statement
this work consists of an expose of the soulless exploitation of the natural world
it manipulates the interface between the digital and the dead to
effect the transition between life, death and eternity
Artist Web Site
www.charlie-mclenahan.com